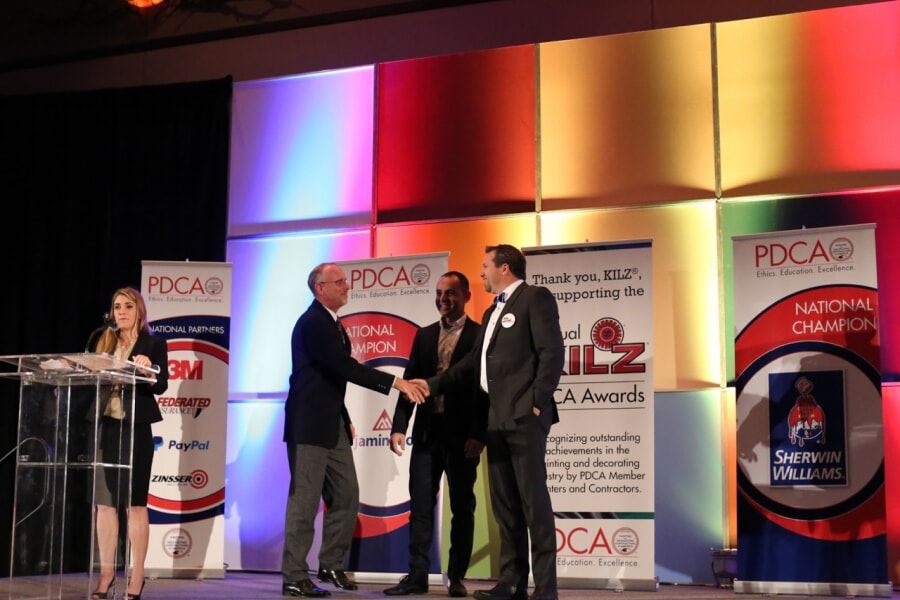 We still can't believe we won the 2015 PDCA's National Humatarian Award for the 2nd time!  It was a surprise as our peers in the industry secretly nominate you and vote without you knowing. You should have seen my expression when they announced the winners.  We were specifially nominated for our charity paiting work on these projects: 
The Children's Hunger Fund
The Espinoza family,
The Village Tree Preschool (Click to watch the transformation)
We are humbled and grateful for this recognition and look forward to continuing to give back to our local community.