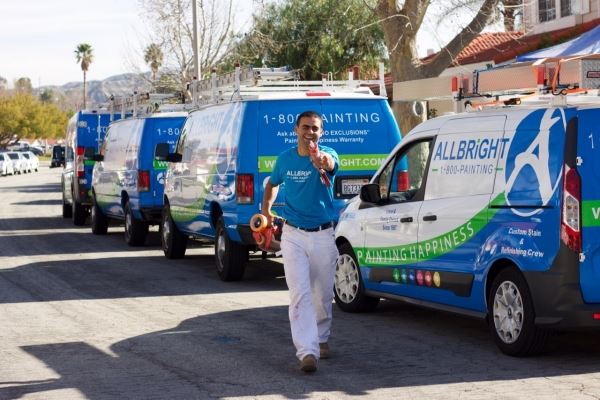 Ventura offers the quintessential California experience.
Sunsoaked, beautiful, and tucked between Malibu and Santa Barbara, Ventura is the type of community where you can grow your family, business, or both, and surf whenever you feel like it. This is a truly family-friendly city as well, making it the perfect destination for a vacation adventure. Whether you enjoy shopping, biking, eating, hiking, or some awesome combination of all of the above, this is the destination for you.
Premier Painting Services
It's easy to see why our team at ALLBRIGHT-1-800-PAINTING has fallen in love with this area, and enjoys meeting the diverse residential and commercial painting needs of our local Ventura community.
And, in case you missed it, we are pretty passionate about what we do and who we serve.
Our Painting Happiness team delivers just that: painting happiness. Far beyond a simple motto or montra, it's the philosophy that drives our ethic and attitude, and inspires us to deliver a such a positive experience as a whole to our Ventura painting clients. Our team is genuinely happy, and our work shows it.
We also put a huge emphasis on growth and training. This has fostered a motivated, involved team, and created a workplace that offers exciting career opportunities. What does this mean for you? Every painter is invested, valued, and is equipped with everything they need to succeed, both as they handle your painting project and for their career trajectory overall. This allows for an unparalled, positive experience for our clients, and beautiful quality work as well.
What could be better?
Commercial And Residential Painting Services
Resources To Help Guide Your Painting Experience
Learn More About Ventura, CA
Service Areas
We proudly provide painting services to the following cities and communities in Ventura County including:
With an excellent team of experienced field managers and foremen, ALLBRiGHT PAINTING is ready to take on your painting project. Call us to get started (661) 464-0771, or use our online contact form.