Painting Contractor in Calabasas, CA
Just 10 miles from the beaches of Malibu, life here in Calabasas is beautiful, diverse, and sunny. Like many local California cities, it offers an attractive blend of urban fun (like shopping, dining, pedestrian and bicycle-friendly streets) and access to gorgeous local hikes. In fact, if you're visiting, be sure to check out Malibu Creek State Park. The hit TV show M*A*S*H was actually filmed there (a local fun fact for you). Be sure to take a look here to find out more about this beautiful area of Northern LA County.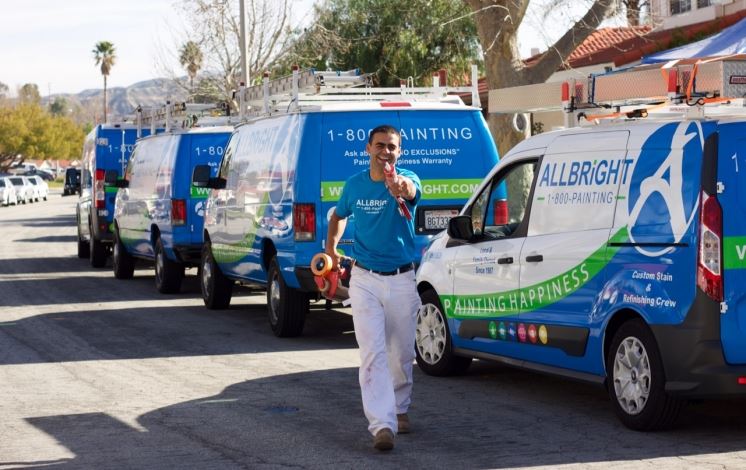 ALLBRiGHT PAINTING Is Calabasas' Local Painter
Since 1987, our work as a local painting company has brought us to Calabasas countless times. We have developed strong relationships with our clients, both commercial and residential, providing the ALLBRiGHT experience they have come to expect. After all, painting is about a lot more than just applying a product; it involves trust, collaboration, and a shared vision for the potential that a property holds.
Why Choose ALLBRiGHT For Your Calabasas Painting Needs?
We are fully licensed and insured for your peace of mind
Our flexible, large team can handle projects of any size, from one room to a commercial facility
We own our own equipment, including state-of-the-art lifts
Our Project Managers oversee every aspect of your work
We guarantee outstanding results
We supply clear, detailed estimates
You'll love our Painting Happiness!
How Can We Serve You?
Custom Trim & Mouldings
Carpentry Finishing & Repairs
Deck Refinishing
Woodwork Stripping & Restoration
While You're In Calabasas, Be Sure To Visit The…
Latest production by the Calabasas Theatre Company