Chatsworth Painting Services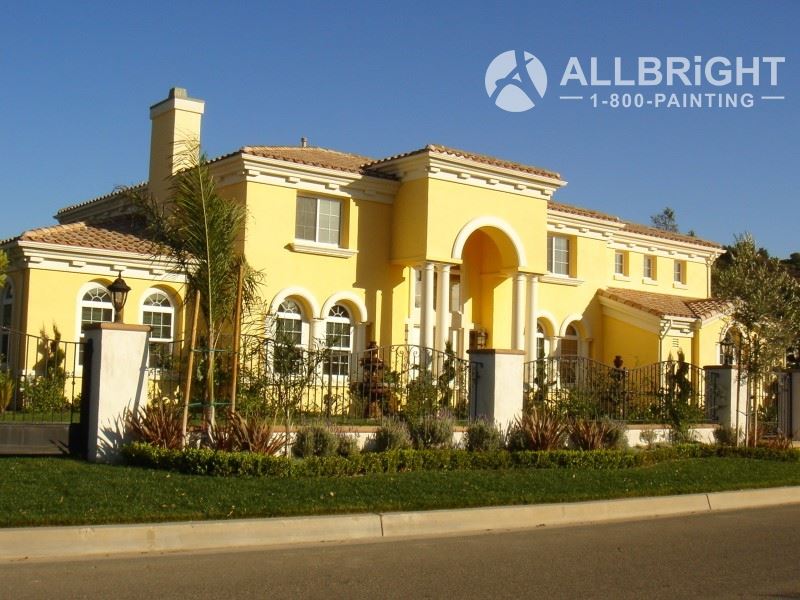 Chatsworth homeowners take pride in where they live, and that shows in their well-maintained homes and beautiful landscapes. Quality matters, especially when it comes to painting your home's interior or exterior. A well-painted home immediately elevates that home's status. And for more than 20 years, ALLBRiGHT PAINTING has been helping Chatsworth homes stand out with quality paint and craftsmanship.
From luxury homes to beautiful bungalows, ALLBRiGHT PAINTING has been leaving its beautiful mark on Chatsworth.
#1 Painting Contractor In Chatsworth
Painting your home is an investment, and it's important that your paint job isn't just a quick, temporary fix. It needs to last — and continue to look stunning — for years and years. That's why we take the time to carefully prep your surfaces before we even lay a paintbrush on your home. This not only ensures that the paint will go on smoothly, but your home's surfaces will also be better protected from wear and tear — and the elements.
Our painting services include:
Custom Trim & Moldings
Carpentry Finishing & Repairs
Deck Refinishing
Power Washing
Woodwork Stripping & Restoration
And much more
Why Choose ALLBRiGHT PAINTING?
The painting experience is more than the finished product. From the estimate to choosing a color to prep work to painting, there are decisions to be made and considerations to cover. We know this, and do our best to make the painting process as easy as possible. From color consulting services to highly-trained painters, we aim to make your time with us a happy one. In fact, our company's philosophy is "Painting Happiness." It's who we are, and what we do. We'll treat you and your home with respect while bringing new life to your home through quality paint and craftsmanship. Our Painting Happiness guarantee is one of the best in the industry. We'll be with you every step of the way.
Looking For Home Painting Tips And Inspiration?
Useful Chatsworth Links
With an excellent team of experienced field managers and foremen, ALLBRiGHT PAINTING is ready to take on your painting project. Call us to get started (661) 464-0771, or use our online contact form.