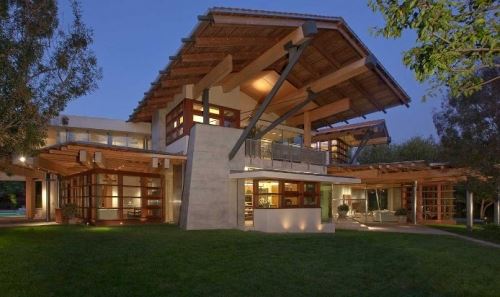 San Fernando Valley is a beautiful, 260 square-mile pocket tucked between surrounding mountain ranges. While the majority of this valley is comprised of such cities and communities as Glendale, Burbank, San Fernando, Hidden Hills, and Calabasas, one third also belongs to Los Angeles.
While many places boast having "something for everyone," San Fernando Valley really does.
Beautiful weather, exceptional shopping, fine dining, city attractions, live events, easy access to downtown LA, the opportunity to rub shoulders with celebrities, and the list goes on.
ALLBRiGHT PAINTING Is San Fernando Valley's Painting Contractor
It has been our pleasure to paint homes and businesses within this vibrant valley, and all its diverse neighborhoods and urban areas, since 1987. We provide not only exceptional services, but also an exceptional experience overall, start to finish. This is born out of our belief that delivering top-quality residential and commercial painting services does not only involve excellence in our skill, but also in our attitude, attention to detail, and eagerness to add something positive to our client's day.
Why Choose ALLBRiGHT?
We are fully licensed and insured
Our flexible, large team can handle projects of any scope, both residential and commercial
We own our own equipment, including state-of-the-art lifts
Our Project Managers oversee every aspect of your work
We guarantee outstanding results
We supply clear, detailed estimates
You'll love our Painting Happiness!
Our San Fernando Painting Services
Custom Trim & Mouldings
Carpentry Finishing & Repairs
Deck Refinishing
Woodwork Stripping & Restoration
Painting Resources To Help You Start Off Right
What You Need To Know Before Exploring San Fernando Valley
With an excellent team of experienced field managers and foremen, ALLBRiGHT PAINTING is ready to take on your painting project. Call us to get started (661) 464-0771, or use our online contact form.