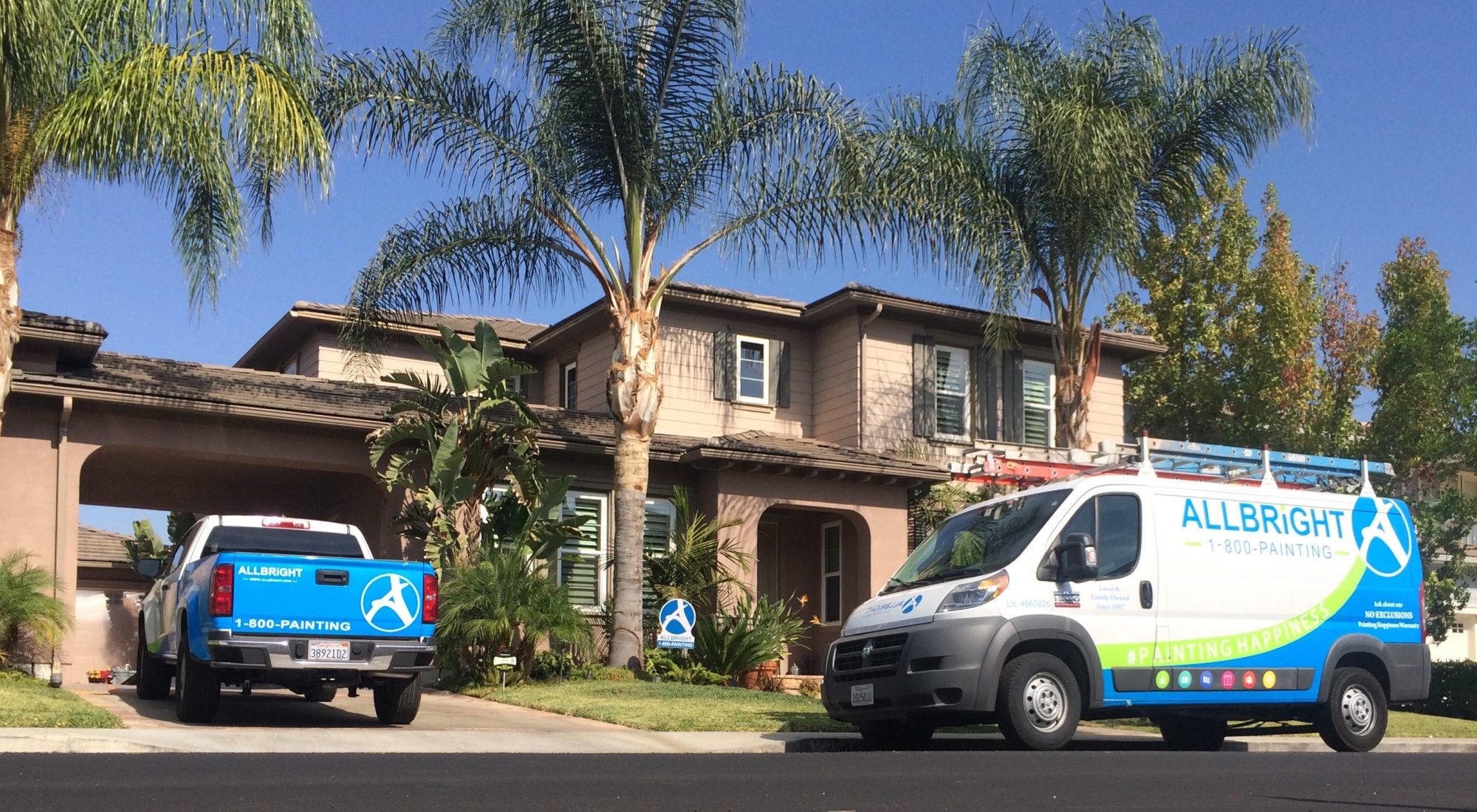 I recently wrote a blog article that gave some general prices for what it cost to paint your home's interior. I hope you will find that article helpful when considering the painting of your home's interior surfaces.
In this post, I'm going to provide insight into the average cost to paint the exterior of your home. The prices listed below are both general and approximate, and based on how much preparation is needed along with the architectural details of the home.
If you would like an instant house painting estimate you can use the free instant price estimator on our website here.
General Exterior Painting Prices In The Los Angeles Areas
California Track Home
We will start with an average "California Track Home." I consider a track home to be mostly stucco, maybe a few shutters on the front, wood eaves and fascia, and a few doors.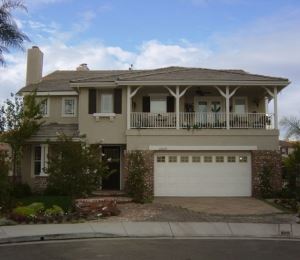 Assuming we are doing two paint coats, changing colors, and light prep (the home is in good shape), this type of home would probably fall into the $4,500-5,500 range. It might be a little more or less depending on the color selections, the quality level of a paint, or home size.
English Tutor or Similiar Style
The home below typically has more windows, doors, and wood trim that need painting. There are also more surfaces to protect, like the brick and concrete molding. Homes that look similar to the one below might run anywhere from $10,000 with less trim work to as high as $17,000.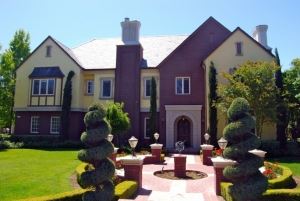 Craftsmen Style or Bungalows
California has quite a bit of bungalow, Spanish, and craftsman style homes. Sometimes these are very small consisting of 2 or 3 bedrooms and only 1 bath. These homes were popular in the 1920s up through the 1940s in California.
If the homes have been kept up nicely, the paint jobs can run pretty smoothly and not cost that much for the small Spanish style homes (mainly stucco). We've painted these homes for under $6,000.
The Craftsman style consists of mainly wood surfaces and typically 3 to 4 colors. These homes require quite a bit more labor. On a small Craftsman home, the price range might be $8,000- 10,000. If the home needs to be fully restored due to years of neglect or because of lead paint, typically the surfaces need to be stripped which will add to the labor cost.
We've completed projects like the home below that start at $25,000. There is no easy way around it. If the home needs to be restored, we can get it to look almost new, but it requires many man-hours of work. So a price range for Craftsman-style homes we've worked on can be anywhere from $25,000 to $50,000.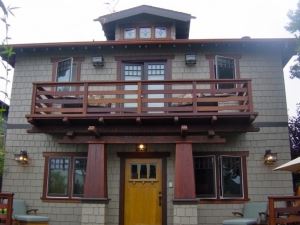 How Do We Price Out Our Exterior Paint Jobs?
Providing standard pricing for exterior paint jobs in L.A. is not easy as there are a number of factors that come into play. Unless you live in a neighborhood where all the homes are similar, the pricing of your home will have a number of variables.
Here are the steps that ALLBRiGHT 1-800-PAINTING takes when pricing out our jobs.
Software
We use a customized bidding program that we built called One Step Estimating which is so thorough and detailed, we've actually sold the program to hundreds of professional painting companies around the U.S.
This tool keeps our estimates accurate and consistent. Many painters, unfortunately, try to estimate based on what I like to call, "Guestimating." This can be dangerous because the estimated price may be too high or too low. If a contractor underbids a job, he may not want to finish or ask for more money. So this first step in our estimating process is perhaps the most important: have a good estimating program.
Measuring Stage
Our estimators take careful measurements so that we need to know exactly how much surface needs painting. They will measure off your home, figure out the height, count doors, windows, trim, etc. These measurements are then entered into our estimating tool.
Consideration for Prep & Protection
One of the most important stages in the estimating process is determining how much prep and protection are needed. Our estimators look at the surfaces carefully to determine things like how much sanding is needed, filling, caulking, primers needed, number of coats, and so on.
Our estimators also look at areas that are not going to be painted and that will need to be protected. We take great care in masking, covering, and protecting all surfaces of your home.
Once we've walked around the home, measured, reviewed the surfaces carefully, and calculated the time and materials needed, we then create a detailed proposal which will include how long the project will take.
In the end, our customers get one of the most accurate and detailed painting estimates available. There are no surprises!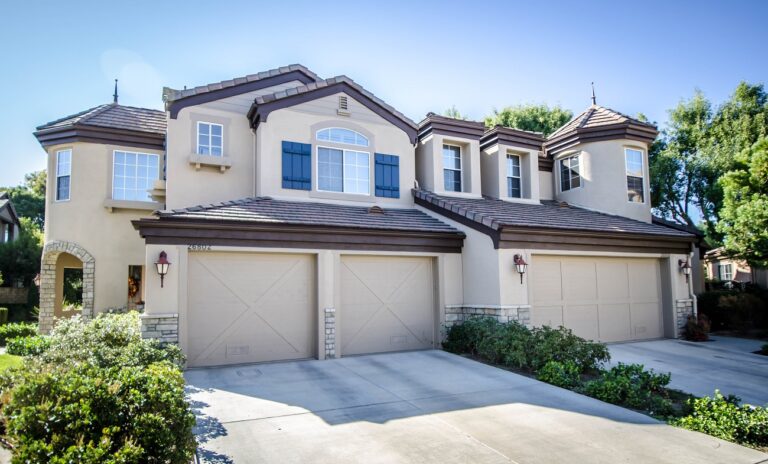 Does Your Home's Exterior Need A Paint Job?
I hope you find the information above helpful. We have nothing to hide and we are very comfortable sharing what labor and materials cost with you. The cost of a lasting paint job really comes down to how much time is needed to do the job right.
The majority of a residential exterior paint job is labor-intensive: typically 80-85% and up to 15-20% materials. If a painter estimates a price that is a lot cheaper than the others and has fewer details, he is most likely doing less prep and/or cutting corners somewhere.
It's important to review your bids carefully and go with the company you trust.
Get A Free Instant Painting Quote!
Our team of experienced field managers and foremen are ready to take on your L.A. exterior house painting project. Call us at (661) 495-2465 or click here to start your free instant interior or exterior painting estimate.
Residential Painting – Related Resources
We love sharing our expertise! Below are other home painting articles we've written that may assist you in learning more about the painting process and how to find and hire the best professional painting contractor for your project: