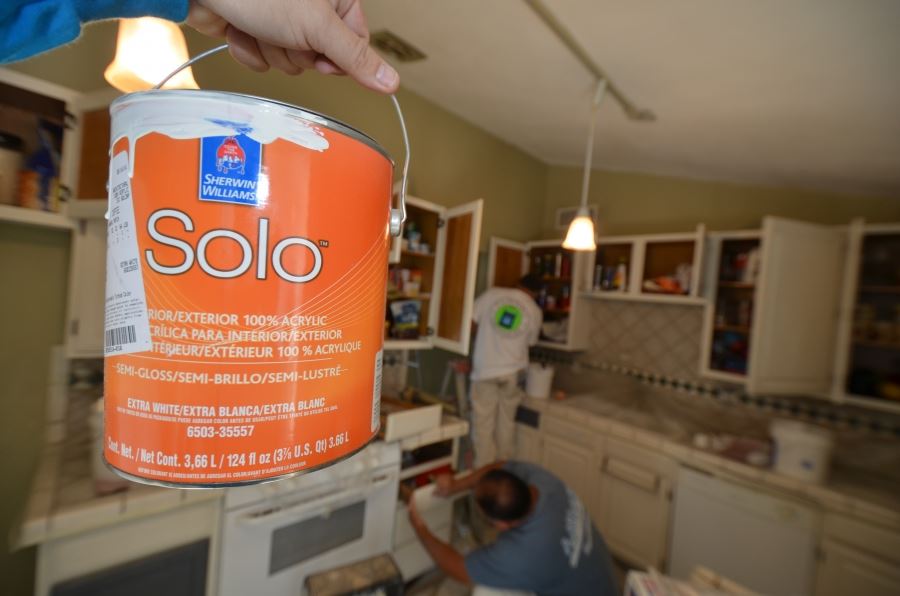 1. Use It!
Keep the painting fun going and get creative by using your left over paint around your home. Even the slightest pop of color to a room or an old piece of furniture can brighten up your home.  Another fun idea is creating chalkboard paint! You can use chalkboards for a kids' room (a better alternative than coloring on your freshly painted walls) or for a fun activity at parties. Click here to learn more about this fun DIY project.
2. Store It!
When your project is completed and you would like to store away your paint for another time, first make sure you pick a safe location that is out of reach of small children and pets.  Another helpful tip is to cover the opening of the paint with plastic wrap then securely seal the lid. Turn the can upside down and store it in a room with moderate temperature to preserve the quality of the paint. Follow these steps and your paint will be ready when you are!
3. Share It!
Why not share your leftover paint with friends and family, or better yet throw a painting party! Invite your friends at ALLBRIGHT 1-800-PAINTING to join in on the fun! Did you know ALLBRiGHT 1-800-PAINTING can help with your painting party? Everyone loves a party!  Be social, creative, entertaining and productive all at once, with ALLBRIGHT's unique painting parties! Check out our website and contact us to join in on the fun!
4. Recycle It!
Before getting rid of the leftovers check to see if any local organizations in your community are in need of some paint. If you would like to properly get rid of your paint or recycle it, click here to find a paint drop-off site near you and to learn more about the proper disposal of paint.