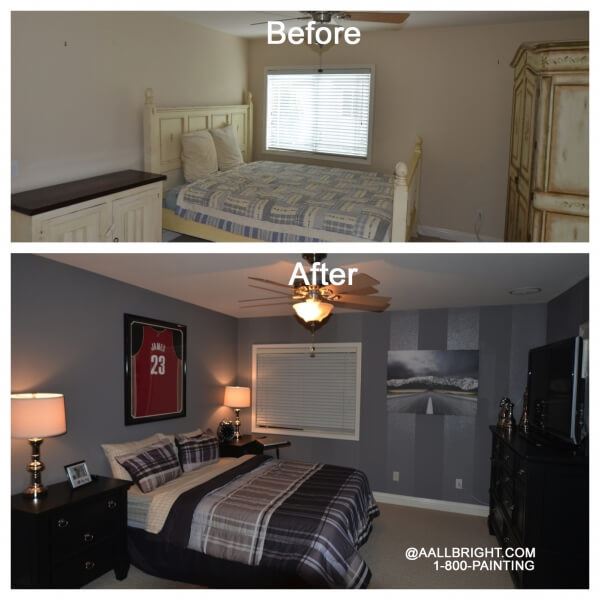 Here are a couple of pictures of the BEFORE and AFTER transformation of our teenage son's bedroom. The back story: A few years ago, our son took over the guest bedroom in our home because he liked the bigger bed in there. He's never really had his own room until now. While he was away at a week-long camp, we completed his room makeover with painted walls and wood trim for his 15th birthday. Watch the video of his reaction when he sees his surprise room makeover. You will also see how we completed this room with painted wide stripes using the same color, but alternating the sheen from gloss to flat (Dunn Edwards Paints – Formal Gray).
Let us know what you think by leaving a comment below.
Painting Happiness is what we love to do!