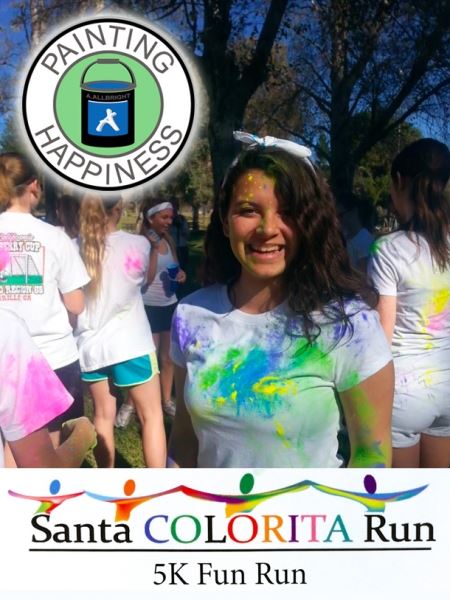 Come Paint Happiness with Us on Feb. 15th
We're so excited to be sponsoring the Santa COLORITA Fun Run on February 15! Come join us at Castaic Lake Recreation Area and celebrate PAINTING HAPPINESS!.
There will be fun for all ages with food, games, and live music. For more information call: 661-702-6977 or register on the event webpage. Be sure to say your with the ALLBRiGHT PAINTING HAPPINESS Team!