Church Painting in Los Angeles
Protecting & Preserving Your House of Worship
At ALLBRiGHT PAINTING, we have a special place in our hearts for religious and charitable organizations. We support giving back, and appreciate the vital role you play in our communities. From widespread maintenance painting to large scale projects, we have the talented, versatile team you're looking for.
Local places of worship that we have painted:
St. Stephen's Episcopal Church in Santa Clarita
Crossroads Student Ministry
Panorama Presbyterian Church, in Panorama City
The Church On The Way in Van Nuys
St Alphonsus Catholic Church in East Los Angeles
Crossroads Community Church in Santa Clarita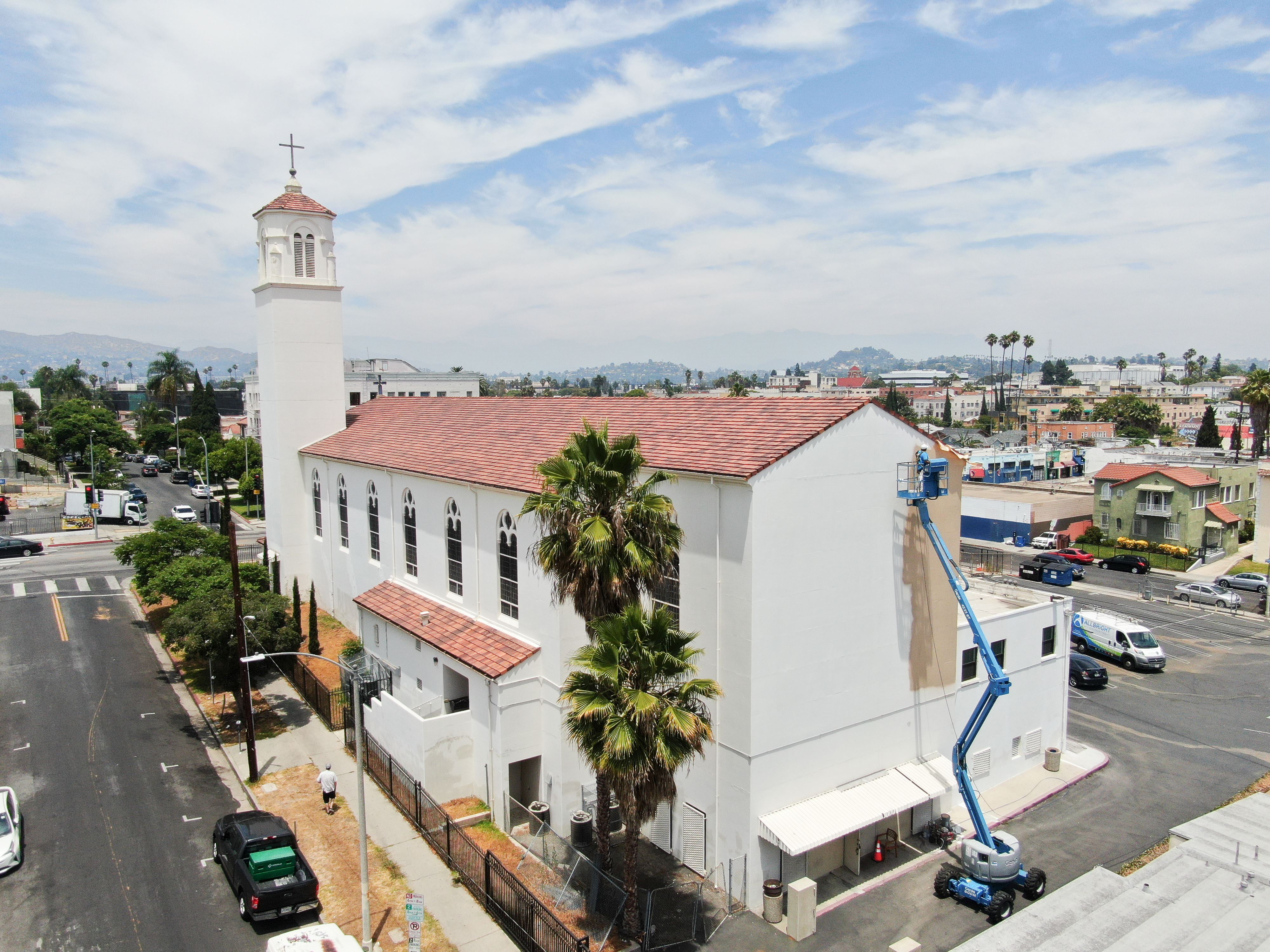 ALLBRiGHT PAINTINGis available by phone at (661) 464-0771 for all of your church painting needs.
Professional Service, Lasting Results
Many local churches and youth group facilities have chosen us to paint their buildings, not just because we were the lowest bidder (thanks to our unique "give-back" program), but because we also understand the challenges presented with transforming large, hard-to-reach worship auditoriums.
Places of worship we can paint include:
Churches
Mosques (Masjid)
Synagogues
Kingdom Halls
Tabernacles
Temples
Chapels
Monasteries
Meeting Houses
We Arrive With Fully-Stocked Vehicles to Handle Any Job
We proudly provide church painting services throughout greater Los Angeles, including Valencia, Santa Clarita, San Fernando, and Ventura County. And with our large crews and fully-stocked service vehicles, you can count on us to have the tools, training, and resources to handle jobs big and small.
We are ready to listen to your specific needs, adapt to your schedule, and have your facility ready when you need it to be.
Call today for church painting in Los Angeles, and let us help you on your mission of faith.
Why Hire ALLBRiGHT for Places of Worship Painting in Los Angeles?
For over 30 years, ALLBRiGHT PAINTING has done everything in its power to enrich the greater Los Angeles community, and we take particular pride in offering services to local places of worship. With our exceptional rates, there's never a bad time to call ALLBRiGHT to see about painting your church. We are also available for same-day service depending on scheduling, and make are here 24/7 for emergencies. When you hire ALLBRiGHT, we promise that you will receive a partner in your next painting project—one that is available from the first phone call till long after the paint has finished drying. Give us a call today, and discover what revitalizing your place of worship can do for your community.
To request an appointment, dial (661) 464-0771, or click here to send us a message online.
An amazing crew from Allbright hands down!! - Brian K.

Excellent Company and Excellent Workmanship - Michael S.

Marvelous Work! - Mark G.

Always Ready to Jump in and Provide Any Help - Frank J.

They Worked Quickly and Cleaned Up! - Terry Y.
Latest News & Tips
Take a Look at Our Blog