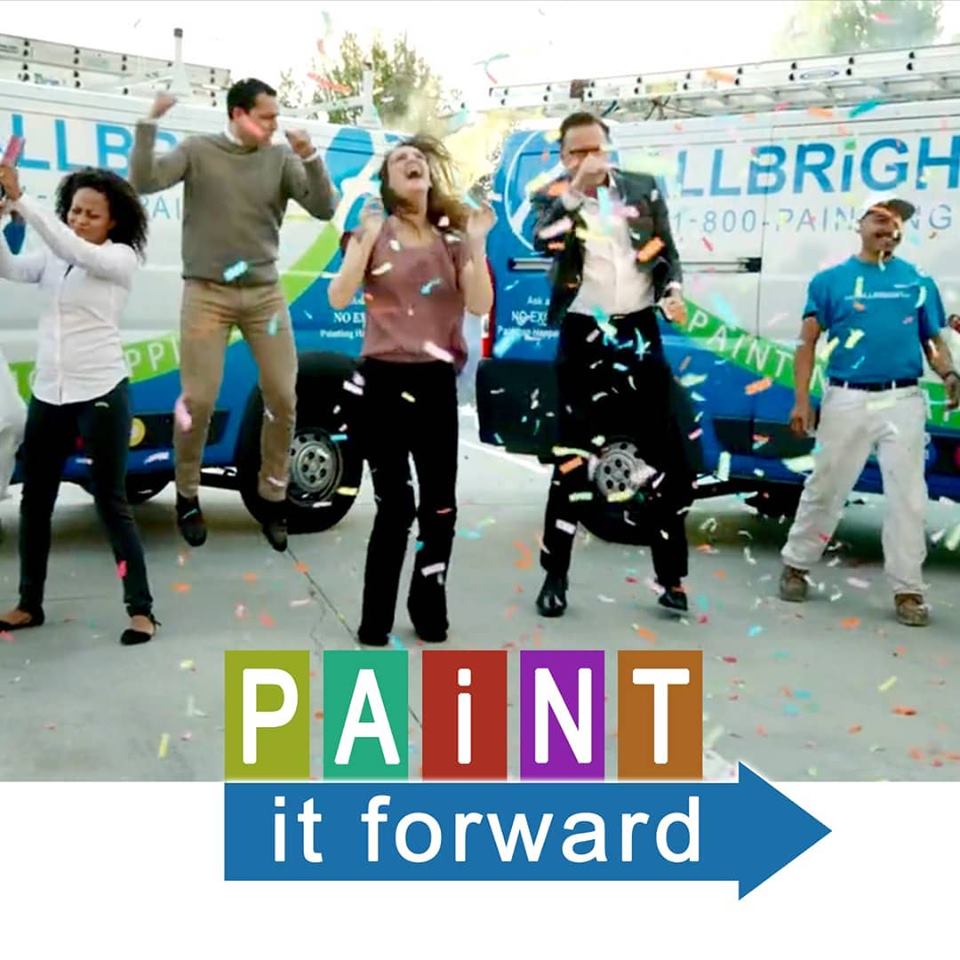 Valencia, CA: Local painting company ALLBRiGHT 1-800-PAINTING is hosting a $25,000 Paint-It-Forward giveaway of services and materials to nonprofit organizations in need operating in Greater Los Angeles.
To nominate a nonprofit organization in need of painting services, ALLBRiGHT is asking organizations to submit a 60-second amateur video of why they deserve the $25,000 giveaway.
"Our company culture is centered around the happiness of both our customers and employees. We also want our local community to be happy which is why we're so passionate about giving back," says Joshua Abramson, Chief Solutionist and founder of ALLBRiGHT 1-800-PAINTING
To learn more about the giveaway or to submit a video, please visit ALLBRiGHT's website at: https://www.allbrightpainting.com/paint-it-forward/
The Paint-It-Forward movement was started by Abramson in 2005. Since completing the first Paint-It-Forward 13 years ago, and with other painting contractors joining the movement, combined efforts have reached a goal of over $1,000,000 worth of free painting services and materials delivered to communities across the U.S. and Canada.
Past nonprofit Paint-It-Forward recipients include The Teen Project, The Children's Hunger Fund, SCV Food Pantry, Partners for Potential, The Village Tree Preschool, Crossroads Community Church, and more.