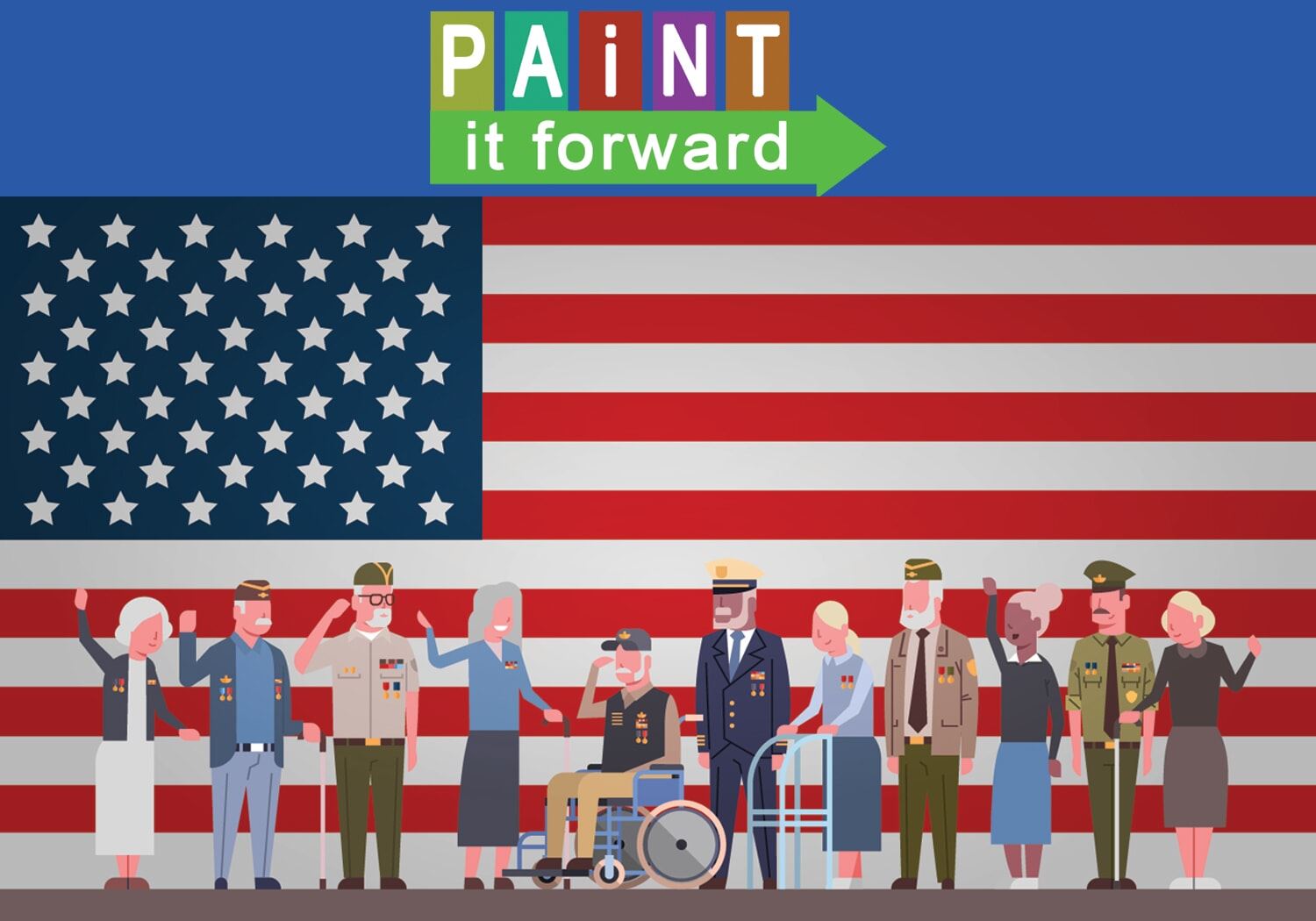 Valencia, CA: Local painting company ALLBRiGHT 1-800-PAINTING announced today they are asking the community to nominate retired police officers, firefighters, EMTs, and retired military personnel for their upcoming 13th annual Paint-It-Forward charity event. Once a nominee is selected, the ALLBRiGHT PAINTING Happiness Team and volunteers will work to beautify and restore the home or meeting space of a retired hero.
Nominations will be accepted up until June 30th, 2018, and the winner will be announced on the company's Facebook on July 4th, 2018.
"We want to help brighten the lives of our community's retired heroes by providing someone's home or meeting space with a fresh coat of paint. We hope to bring a little painting happiness to these local heroes who have already given so much" – Josh Abramson, Chief Solutionist at ALLBRiGHT 1-800-PAINTING
The Paint-It-Forward movement was started by ALLBRiGHT 1-800-PAINTING's Chief Solutionist Josh Abramson, in 2005.
Since completing the first Paint-It-Forward 11 years ago, and now with other painting contractors joining the movement, their combined efforts have reached a goal of over $1,000,000 worth of free painting services and materials delivered to communities across the U.S. and Canada. Past Paint-It-Forward recipients include: The Children's Hunger Fund, SCV Food Pantry, Village Tree Preschool, Crossroads Community Church, and more.
About ALLBRiGHT 1-800-PAINTING
ALLBRiGHT 1-800-PAINTING is a commercial and residential painting company serving the Greater Los Angeles Areas. For more information about this event, or to nominate a retired hero, please visit https://www.allbrightpainting.com/paint-it-forward/