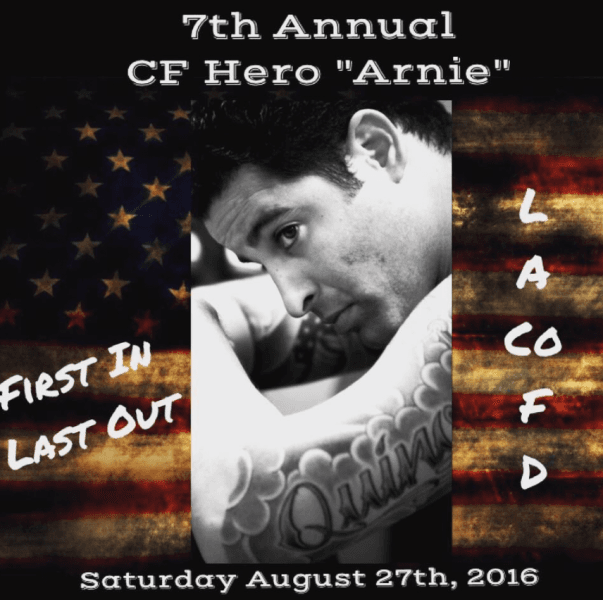 At ALLBRiGHT 1-800-PAINTING, we believe strongly in giving back, and we're always looking to help raise awareness for local organizations that work to make a positive impact in our local community. We want you to know about these organizations too. Welcome to our monthly spotlight, aimed at raising awareness of the good that's being done in the community.
This month, we'd like to recognize Crossfit Second Nature for their longtime commitment to support the family of a fallen firefighter.
"Arnie" Quinones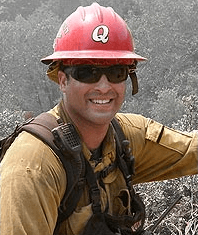 "First in. Last out." It's a motto firefighters take seriously, promising to protect and save those in harm's way — at all costs. Firefighter Specialist Arnaldo Quinones of Palmdale, California, was committed to following this motto, and provided brave service in the Los Angeles County Fire Department.
Tragically, on Aug. 30, 2009, Quinones, 34, was killed when his emergency response vehicle went down an embankment during the Station Fire while protecting Camp 16 in the City of Palmdale. Fire Captain Tedmund Hall, 47, was also killed.
Quinones was survived by his wife, Loressa, who gave birth to Sophia Grace just three weeks after his death.
His friends and coworkers described him as committed to his friends and family, as well as a good influence and mentor, with a gift for making people feel important.
CrossFit Hero Arnie Fundraiser
Touched by his life, and not wanting to forget the impact Quinones made on those around him, his friends began an annual Crossfit Hero Arnie event to honor his memory while raising money for his daughter. The charity event is put on by volunteers and sponsors, and 100% of the proceeds each year go to Sophia.
People come to the event from all over, held at Crossfit Second Nature, with a core group of individuals returning year after year, to compete in the "Arnie," voted #1 WOD (Workout of the Day) for difficulty.
The "Arnie"
Only the toughest can make it through the "Arnie," which uses a single 2 pood kettlebell to complete:
21 Turkish get-ups, Right arm
50 Swings
21 Overhead squats, Left arm
50 Swings
21 Overhead squats, Right arm
50 Swings
21 Turkish get-ups, Left arm
The event keeps going strong year after year, and this August 27, 2016 will be the 7th annual Crossfit Hero Arnie Event. Find out more at the Crossfit Hero Arnie Facebook page or on Crossfit Second Nature's website.