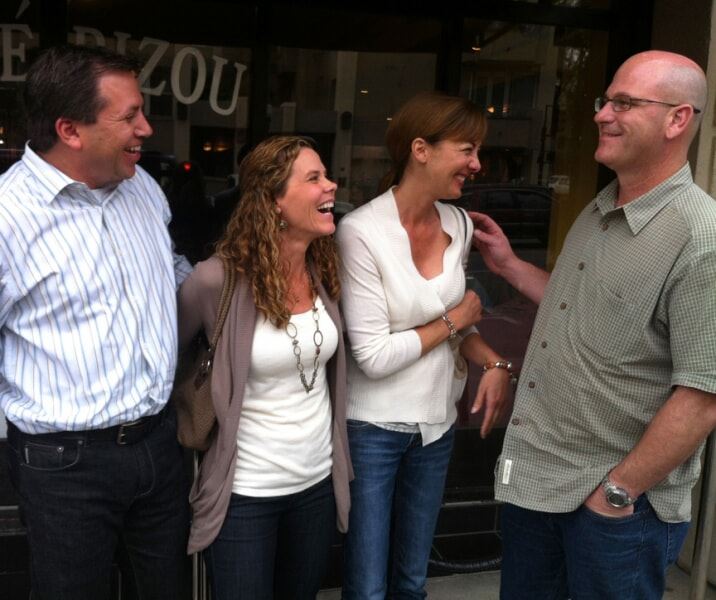 This past Thursday, my wife and I celebrated a great tradition with our good friends Darren and Danelle. For the past 10 or 11 years, we have taken a day off work to go support the Pasadena Showcase House of Design, raising over 18 million dollars for the Los Angeles Philharmonic, Walt Disney Concert Hall, and other non-profit organizations. Then it's off to our favorite restaurant in Pasadena, Cafe Bizou. It's funny, but we typically all order the same dish because it is THAT GOOD! Email me if you want to know which one it is.
This year's 1927 Spanish sixteen-room villa, originally designed by architect John Winford Byers, (a self-taught practitioner of Spanish Colonial Revival Style) was especially beautiful, mostly because the designers really kept the home close to its original state. We commented on how well everything in the interior of the home worked together this year. Typically, that's not the case. Many designers all come together and take a room to infuse their style and influence on the home.
ALLBRiGHT 1-800-PAINTING has participated in a few Pasadena Showcase homes with various designers over the years, like Piana Designs, Richard Herb Interiors, and Parker West Interiors. ALLBRiGHT 1-800-PAINTING's first time participating in the showcase was with Piana Design, where we created a teenage retreat in the attic portion of the home.   Greg Parker of Parker West Interiors has been the biggest supporter of this orginization, always taking on the most challenging rooms, like the kitchens or living rooms. This year was no exception with his beautiful interpretation of the kitchen and dining room, the crown jewel of the home.
Our little tradition inside the larger tradition of the Pasadena Showcase House of Design has always been a lot of fun and has offered great inspiration – especially this year!