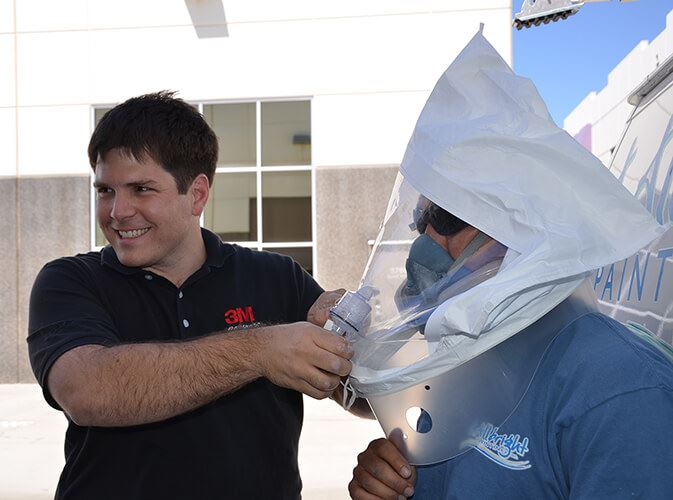 Here at ALLBRiGHT 1-800-PAINTING, we are frequently taking pro-active steps as part of our continuing emphasis on employee safety and welfare that most of our fellow painting contractors elect not to do.
One example of this is our annual individual respirator fitting sessions done by a professional representative from a leading manufacturer/distributor of safety equipment, the 3M company. We want to be sure that every employee that applies various coating materials is protected from breathing in any harmful vapors or chemicals. We also educate the employees on the type of respirator or mask to wear for specific application systems and insist that our vendor representative keep us informed of product improvements, developments, and recommendations.
The fitting sessions also include inventory checks to make sure our painters have the other frequently used items such as gloves, goggles, first aid kits, etc.
Next up for our crew members is Venetian Plaster and Faux Finish training!  Between annual safety measures and on-going training we keep our crews up-to-date.