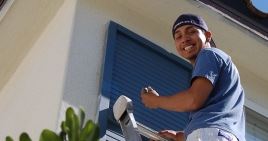 The only way to provide the best service as a painting contractor is to hire good people and train them to be great. So what have we done here at ALLBRiGHT 1-800-PAINTING to ensure that we maintain a consistent, trustworthy crew of professional painters?
First, we begin by thoroughly screening all of our applicants. We perform background checks and drug screenings on everyone who wants to work for us. This helps us to ensure that we are only sending trustworthy, reputable people to your home.
Next, ALLBRiGHT 1-800-PAINTING insists that all of our painters receive thorough training. This does not just happen when they are hired; every ALLBRiGHT 1-800-PAINTING painter receives ongoing training in a variety of areas. Our professional painter training includes:
Proper surface preparation and paint application. This ensures premium results on every paint job.
Proactive communication. This ensures that you always know what's going on with your painting job, and you have every opportunity to voice concerns or ask questions.
Jobsite maintenance. We insist that our painters always maintain a tidy, organized work environment that minimizes disruption to your family.
Jobsite safety. The safety of your family and home and the wellbeing of our employees are our two highest priorities. We make sure that all of our employees and knowledgeable and compliant with all of our safe equipment practices.
Jobsite etiquette. Our painters will not be smoking, playing loud music or using objectionable language in your home.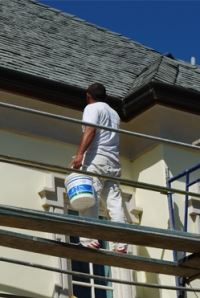 At ALLBRiGHT 1-800-PAINTING Painting, we have built our reputation as a top-quality painting contractor by insisting on professionalism from all of our employees. When you hire our painting services for your Santa Clarita or Los Angeles area home, we ensure that your lasting impression is one of excellence.
Click here to learn more about what makes ALLBRiGHT 1-800-PAINTING unique among Los Angeles painting contractors.