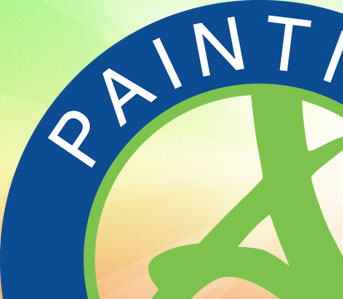 Inside SCV magazine wrote an article in their June 2012 issue regarding our recent painting upgrade of the SCV Food Pantry. Part of our annual "Paint It Forward" program that involves $7,500 worth of free painting service to an organization or family in need.  Read along and thank you for reading!
"Arriving at the SCV Food Pantry on Saturday morning for this year's seventh-annual Paint It Forward event, I was overwhelmed with a sense of pride as I watched the team of ALLBRiGHT 1-800-PAINTINGemployees begin this worthy project," says Joshua Abramson, president of ALLBRiGHT 1-800-PAINTING.  "Over 18 employees showed up with smiles on their faces, ready to donate their time and talent to update the building at the SCV Food Pantry, an organization that is dedicated to making sure that no child in the SCV goes to bed hungry.  Food Pantry volunteers were also on site to support our efforts. The day was spent prepping the exterior building, masking doors and windows, spraying the building, painting the trim and metal roll-up doors, cleaning up and enjoying each other's company.  We even had Sherwin Williams' Paint Company supply their highest-quality paint (A-100 and Duration products) Lance, a manager from Sherwin Williams, brought a barbecue and cooked up hot dogs and hamburgers.  Working with people with this kind of dedication makes a project like this so rewarding.  Belinda Crawford, the organization's executive director, was so thrilled that they were finally getting their 50-year-old building painted that she gave each of us a Food Pantry Cookbook of volunteer's homemade recipes and a certificate of dedication to ALLBRiGHT 1-800-PAINTING Painting.  We're already looking forward to next year's event. I guess that is one reason why we call it 'Paint It Forward!"
Thank you for writing about us Inside SCV!