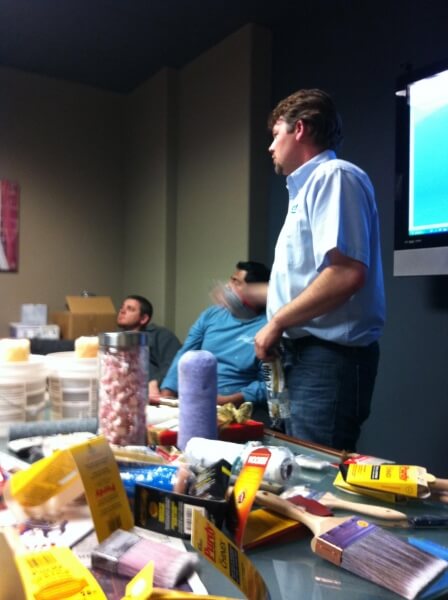 We recently spent some time talking about paintbrushes. I was surprised by the interest we shared in our conference room while discussing the production rates and application benefits and drawbacks of the paintbrushes on the market today. I guess I shouldn't have been surprised, Painters spend literally years of their lives with a brush in one hand. And I know I've held a brush longer than another tool. I'm very particular about the type and style of the brush I use, but it's not just one brush I prefer over another. Every project will have a bristle, farell, and style with benefits necessary for transfer, efficiency, and quality.
If you need help selecting the right brush consider the following:
Chisle– end taper of the bristles
Ferrule– the part of the brush that holds the hairs onto the handle. Most often made of metal.
Taper– the direction of the filaments toward the toe of the brush.
Filament– the bristle.
Size– width of the brush
Flagging– End of the bristle
Solvent Retention– does the brush retain water or solvent while soaking in the material.
A professional painter will need more than a dozen brushes to install a variety of products on the market today.
Want to talk about what brush is right for your project?