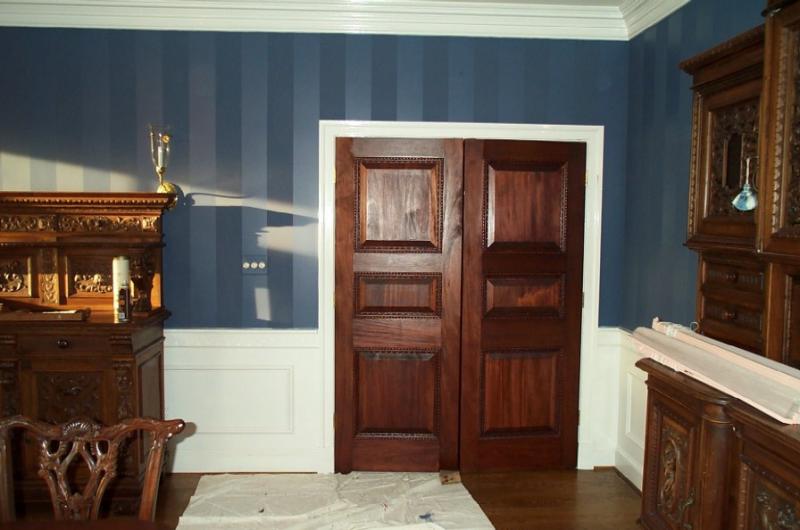 Shadow stripes are an elegant trend that is gaining popularity in fine homes across the Los Angeles region. This faux-painting technique is used by decorators and professional painters to evoke a subtle sophistication and calm order.
What Are Shadow Stripes?
Shadow Stripes are an alternating pattern of glossy and satin stripes, oriented vertically along a wall or around an entire room. Generally ranging from 4 to 12 inches in width, these lines are the same color but a different sheen, so that the effect changes based on the lighting and the location where you stand in the room.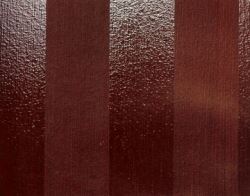 Where Are Shadow Stripes Used?
Formal and classy, shadow stripes are often used in dining rooms, powder rooms and sitting rooms, though they would also look good in many bathrooms, bedrooms and living rooms. They can span the whole height of the room, floor to ceiling, or they can take only part of it, occupying the space below the chair rail or above the wainscoting.
How Do You Paint Shadow Stripes?
First paint your walls with the satin or eggshell version of the paint to get the base color. When the paint is completely dry, begin taping your stripes. Use blue painters tape or frog tape to mark the edges of where your semi-gloss stripes will go. Make sure to measure carefully and use a level to make straight lines, and press the edge of the tape firmly to the wall along the edge that will be painted. After painting your stripes, be sure to remove the tape quickly so that it does not tear the paint as you remove it.
Experienced and capable in all kinds of sophisticated painting techniques, ALLBRiGHT 1-800-PAINTING is the painting contractor of choice for discerning homeowners in the Los Angeles region. We can paint shadow stripes, murals, faux-bois, soft glazes, patina, Tuscany, Venetian plasters, parchment and much more. Contact us for a free estimate. We also offer a free expert color consultation for qualifying projects!
Based in Valencia, CA, ALLBRIGHT 1-800-PAINTING provides painting services to the greater Los Angeles area including, Canyon Country, Castaic, Newhall, Newhall Ranch, Northbridge, Saugus, Stevenson Ranch, Westbridge and the surrounding counties.