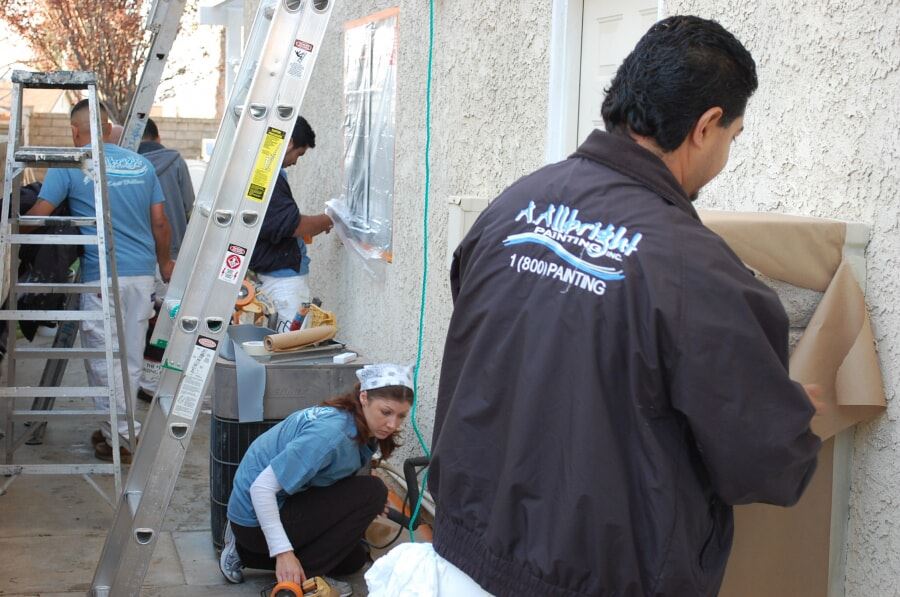 Today, we opened the voting to the public, to take part in giving someone $7500 worth of painting services for FREE. Please take a moment to read the stories of these real people with real struggles and choose who you want to give it to. It's so easy to pay it forward with our Paint-It-Forward charity give away. Just go to our Paint It Forward voting page.
In an uncertain world, where tragedy and hardship can change lives in an instant, community can make a huge difference. When everyone gives and serves in the ways they are able, we can brighten lives and ease suffering.
Here at ALLBRiGHT 1-800-PAINTING, we believe in community, and we are committed to using our own talents and resources for the betterment of our community and our world. That was our inspiration for Paint-It-Forward, our largest annual charity event.  Each year we select a family in need, and we donate up to $7,500 in labor and materials to complete a painting project on their home.
At our annual company Christmas party, we vote to select a family, and in the early spring we complete the charity project. It is always an exciting and emotional event when our vans pull up and we start working to give a deserving family a top-of-the-line paint job and an unforgettable experience.
As a professional painting contractor, we work to brighten the lives of those in need. While a new paint job cannot solve their problems, it can bring some joy and relief.
ALLBRiGHT 1-800-PAINTING is proud to provide painting services to the communities of Los Angeles, Santa Clarita Valley, San Fernando Valley, and Ventura County.