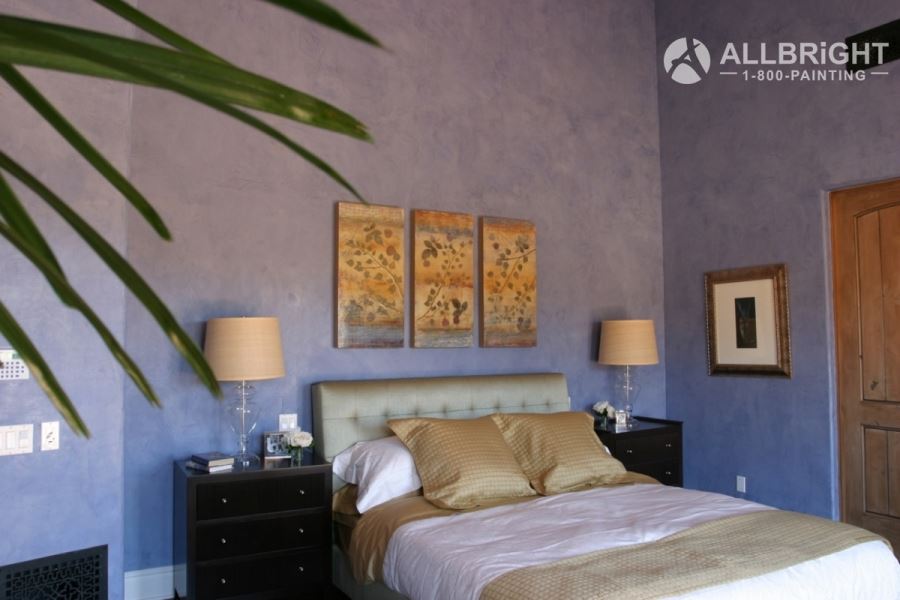 Especially during the holiday season, your guest space holds a real opportunity to welcome friends or family who may be spending a night or two with you. There's no need to overthink it (there's enough to juggle during the holidays as it is!), but it is important to put a little effort into creating a stylish, inviting atmosphere.
Well, you know us. We love color and the power that it offers to help people relax and, of course, be happy.
3 Quick Questions To Ask Before Painting Your Guest Room
These are simple to answer but will help guide your overall color direction.
How much natural light do you have? – Light impacts color and mood, and will make darker colors possible even in smaller spaces. Keep your amount of light in mind as you look at paint samples and swatches; your first choices may not look the same in your room as they do in your hand at the store.
What are your decorations like? – If you have bright, colorful artwork, or an eclectic and vibrant display of some sort, a more neutral wall color might be a good idea. You want to avoid a busy, overwhelming atmosphere; colors should get along well and never fight for attention.
What colors already exist in the space? – We'll call these your "fixed colors." It may be an architectural element, or perhaps even furniture that simply is there to stay. Regardless, consider what your wall colors will need to coexist with.
Remember The Power Of Color Psychology
"Color psychology" sounds very clinical, but once we break through the slightly stuffy name we discover that it simply is the topic of how colors impact our moods and emotions. Too much red, for example, can cause agitation and increased heart rates, while earthy colors tend to calm.
What does this mean for your guest room?
Avoid stark, lifeless color, as well as too much of a vibrant, powerful palette. Try to pick softer, natural colors like greens, blue, brown, or pale yellow. For specific color ideas and sample photos, take a look here: from HGTV. Or, for a little more inspiration, why not take click through Houzz.com?
Can We Help With Your Interior Home Painting Needs?
The ALLBRiGHT 1-800-PAINTING team is ready to help, from color selection right through to the final coat. Why not give us a call today?