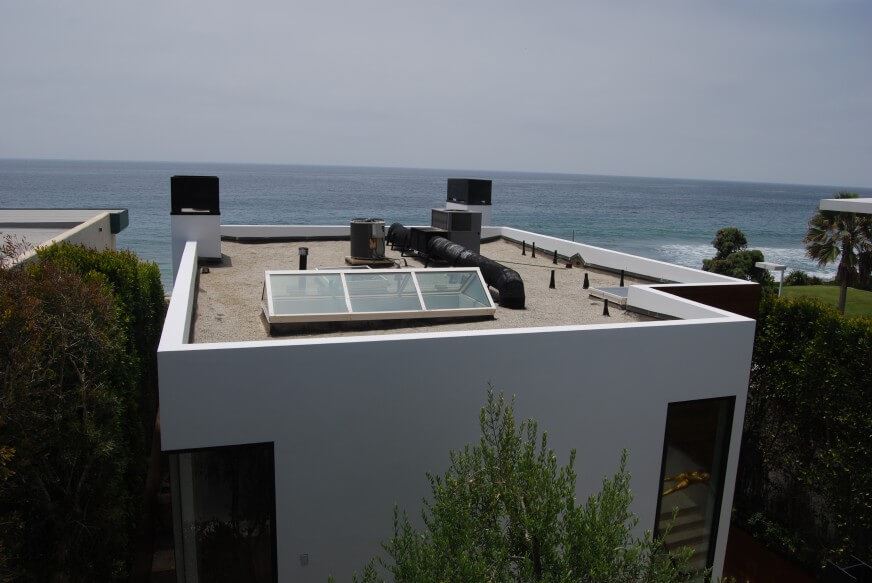 Coastal homes in the Los Angeles beach area are particularly vulnerable to several forces of nature. Though we don't often deal with heavy storms and the temperature is fairly steady (and we certainly don't have to worry about ice), there is much deterioration that occurs as a result of the elements in our area. For the moment, let's focus on exterior wood, and how coastal life affects it.
What Causes Coating Failure on Exterior Wood in Coastal Regions?
Here in the Los Angeles area, the sun does a lot of damage. It dehydrates the paint and causes chemicals to rise to the surface. This produces a fine layer of white powder often called chalking. The sun can also cause bubbling or blistering on the surface of painted doors, rails, walls, and trim. This is especially true on south-facing doors and trim. Stained wood surfaces, such as fences and doors, are also susceptible to drying out. If this is allowed to go too long, the wood will crack and split.
Salt, wind, and the misty moisture in our air also contribute to coatings failure here in the coastal region of Southern California.
What Kind of Maintenance Does Exterior Wood Need on Beach Homes?
Most exterior surfaces could realistically expect annual or biennial maintenance to keep them in very good shape. While this might seem like an exaggeration, the truth is that frequent paintings can be small and specifically targeted to problem areas. This prevents larger coatings failures, which require extensive remediation to correct.
All painted and stained wood should be examined every year to see if it is holding well. A good option is to have a professional painting contractor like ALLBRiGHT 1-800-PAINTING Painting do an inspection on your beach home to make sure the paint is performing as it should. This way you can catch trouble spots early and treat them inexpensively.
If surfaces are not given a fresh coat of paint when they need it, they are likely to get serious problems such as cracking, flaking, peeling, bubbling and water entry. Once these issues have occured, the surface will need serious treatments to remove the damaged coatings, then it will need priming and painting.
Exterior Painting Contractor for Los Angeles Beach Homes
Trust a native to know the landscape; ALLBRiGHT 1-800-PAINTING Painting has long experience painting beach homes here in the coastal areas of Los Angeles. We know what to look for and how to treat various kinds of coating issues related to coastal living. We would be happy to come to your beach house to give you a free evaluation and estimate for your exterior painting.
We were selected to paint the Pangaea, a 190-foot yacht. Now that is extreme "coastal" living! If we can do that, you can trust us with your beach house!