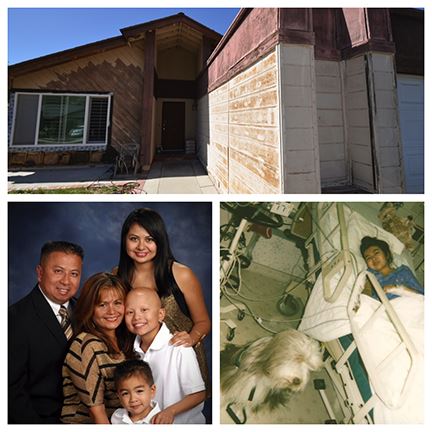 We're super excited for the BIG 8th Annual ALLBRiGHT 1-800-PAINTING "Paint-It-Forward" event this weekend! We're gearing up to give the Magno family a FREE exterior paint makeover! We're hoping that a splash of color and a heaping dose of Painting Happiness will help!
Approximately 20 lively ALLBRiGHT 1-800-PAINTING painters and volunteers are going to transform the exterior Magno family home. Also a BIG Thank You to Sherwin-Williams Paint Company for donating all the painting and sundry items to accomplish this task.
Stay tuned for the BEFORE and AFTER transformation!
The makeover is scheduled for Saturday, July 27th from 7:00 AM – 12:00 PM.
The Magno Family, nominated for the makeover by the Michael Hoefflin Foundation, was voted earlier this year as the most deserving nominee by ALLBRiGHT 1-800-PAINTING staff and customers. The Magno Family includes Elm and Cheryl, and their children, two brothers (11 and 5 years old) and Brittany, 17 years old. In 2007, Brittany was diagnosed with brain cancer, when a pure-cell germinoma was discovered at the base of her brain. Since then, Brittany has been through surgery for the partial removal of the tumor, followed by chemotherapy and radiation therapy. She is now in remission and has recovered from the combined effects of all her treatments. Brittany and her family are very active in the community and often speak and participate in local events.
"This is truly an answered prayer. I started to work on our house, but was having a difficult time in finding the time and money to do the work properly. Thank you ALLBRiGHT 1-800-PAINTING," said Elm Magno, homeowner and Paint-It-Forward recipient.