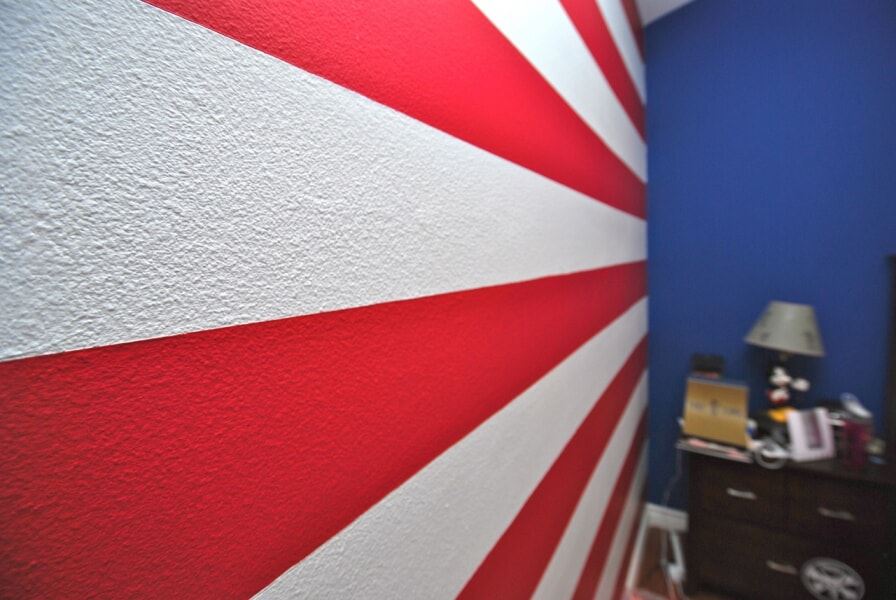 One of our main goals as a painting contractor is to show such loyalty and trustworthiness to our clients that they grow to trust and respect us and our work. We are pleased to have many excellent relationships with our clients, and we are always excited when they call us again for a new project. One such relationship that ALLBRiGHT 1-800-PAINTING has is with Dr. Lisa Pope.
Dr. Pope is the owner of Stevenson Ranch Veterinary Center, and we have painted for her there for her on various occasions. Pleased with our work, she has also invited us to paint at her home in Valencia several times. She and her family love bright colors, and their home features bold and beautiful painting throughout. Most recently, Dr. Pope contacted us for a painting project in her son's bedroom.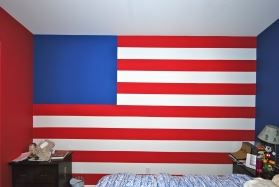 Creative and patriotic, the young designer wanted an American flag wall. Using our Paint-For-A-Day program, Dr. Pope honored her son's wishes and in a matter of days the room was transformed! We used Frog Tape to mask our stripes and boxes, producing incredibly clean lines and a sharp appearance. High-quality paints give a bold, bright appearance that will resist fading and stand up to a little abuse!
The finishing touch—a collection of star stickers—will be added by the room's proud occupant to complete the look.
Whether in Valencia, Stevenson Ranch or in any part of the Los Angeles region, ALLBRiGHT 1-800-PAINTING brings quality painting and personalized service. With a courteous, professional staff and a solid infrastructure, we are ready to offer painting services to residential and commercial clients.
To learn more about Dr. Pope's Stevenson Ranch Veterinary Center, click here.