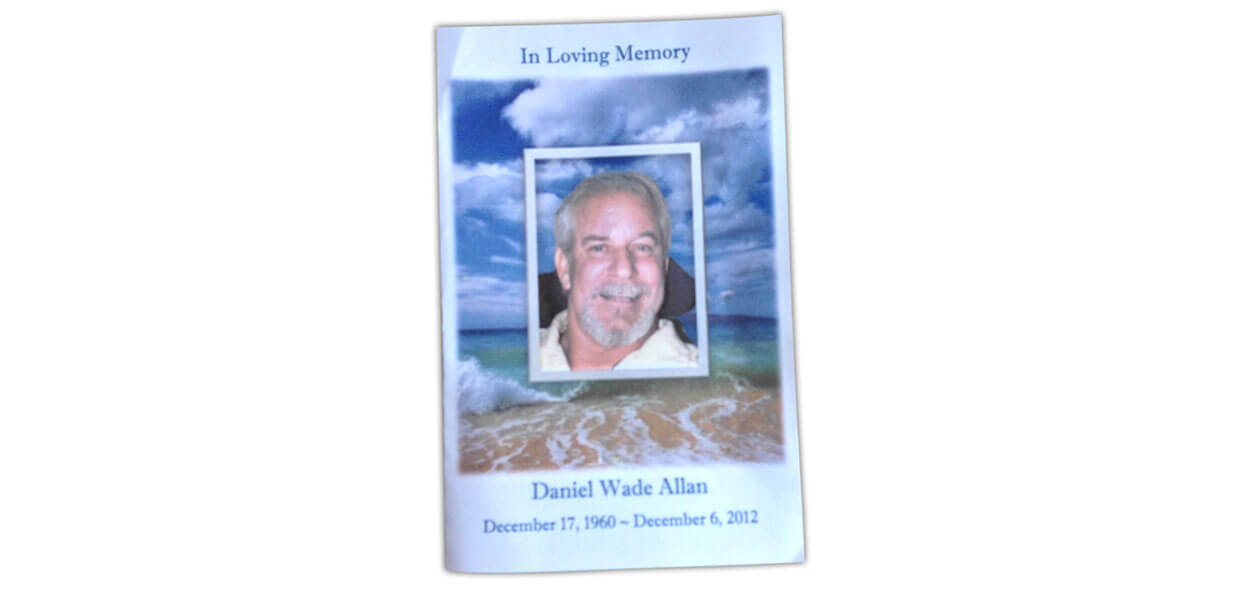 We're sad to report that our 2010 Paint-It-Forward recipient, Dan Allan has passed away.
In March of 2010, ALLBRiGHT employees (and some family members) showed up to volunteer their time to paint and repair Dan & Karen's home in Castaic, CA.  We had heard that in June of 2006, Dan suffered a T2 spinal cord injury in a freak accident and had been paralyzed from the chest down ever since.  His wonderful wife, Karen, took on the role of full-time caretaker.  He was confined to a bed or wheelchair and was unable to do any home improvements or repairs himself. Upon meeting the Allans, we found out that Dan didn't have a bathroom with a door wide enough for him to get through in his wheelchair.  That's when a few local contractors joined us and completely remodeled their bathroom and shower.  Dan could finally use the shower in his own home.  Before his paralysis, he was very active in the community, volunteering his time and talents.  He was known in the neighborhood for always helping where he could.  He was a basketball coach with the Parks & Rec with which he shared a passion for helping the youth learn the fundamentals of basketball.
"I was honored to be at his memorial service last week where so many people came out and told story after story of how Dan had helped them. It was great to hear how Dan was known for putting others before himself. He was giving of his time and was practically a surrogate father to so many through coaching basketball.
Thank you for sharing your wonderful life with the world, Dan. You will be missed!"
– Joshua Abramson