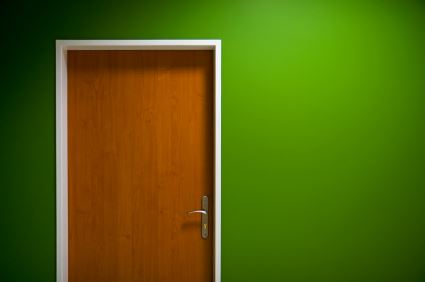 New Year's resolution lists often include many personal enrichment goals, but with the upswing in the economy, business owners are considering updating offices and business centers in order to create better work environments for employees and friendly atmospheres for customers. Just as with any room in the home, the color choice for the office or workplace will be of utmost importance.
The office walls should reflect a particular type of business. If the business is a design business, a dance or gymnastics studio or a children's exclusive boutique, bright colors like orange, yellow or bright pink would be appropriate and would create energy. A background color, with stripes or polka dots as highlights, creates an atmosphere of fun and excitement. If the business is a traditional office setting such as a law office, a doctor's office or bank, neutral colors such as taupe, cream or a light blue or green would be more professional, but still provide a clean, fresh feeling in the workplace.
Business owners may want to create some pizzazz in the professional office setting and may consider an accent wall or ceiling color with a variant shade of the wall color. Green and brown shades give an earthly, comfortable feel as clients visit the workplace. When painting a conference room or central office space, where ideas are shared, one area of the wall can be squared off and painted with chalkboard paint. The wall then becomes functional for meetings, ideas, and other office-wide messages.
As with any paint job, ALLBRiGHT 1-800-PAINTING can assist in choosing the best colors for the room size, lighting, and office needs. Some office spaces are small, and lighter shades of paint, such as light taupe or a pastel green may be needed to create the illusion of a larger workspace. Because offices and workplaces are high traffic areas, the walls can become quite damaged from normal day to day use. They will need careful repair before the actual painting begins. ALLBRiGHT 1-800-PAINTING's professional preparation and the use of a high quality ALLBRiGHT paint will guarantee the best possible finish.