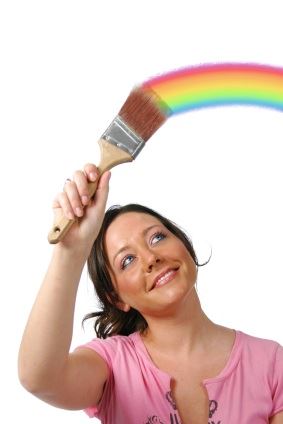 Below is a testimony we received from one of our clients about our very own colorist, Phillipa Radon.
"Phillipa Radon, color genius. Fair pricing from estimate to final payment, transparency regarding change orders: what was needed and why, how much it will cost; great value for money. Its like having a whole new house. Having already recommended you to friends and neighbors. Overall an excellent experience – you all are the BEST."
One of the key benefits when you hire ALLBRiGHT 1-800-PAINTING to paint your house, you can take advantage of our color consulting service. You too will be able to experience the creativity and wonderful personality of our color consultant, Phillipa. She has excellent taste, and when the two of you finish selecting colors, we know you will try to figure out another project just so you can work with Phillipa again!
We now do just about everything related to painting for our painting clients in the Los Angeles and Santa Clarita Valley areas. We provide free estimates, color consulting, design suggestions, licensed painters, professional office staff, we use our very own ALLBRiGHT paint & have one of the best warranties on the west coast! You'll love the difference.