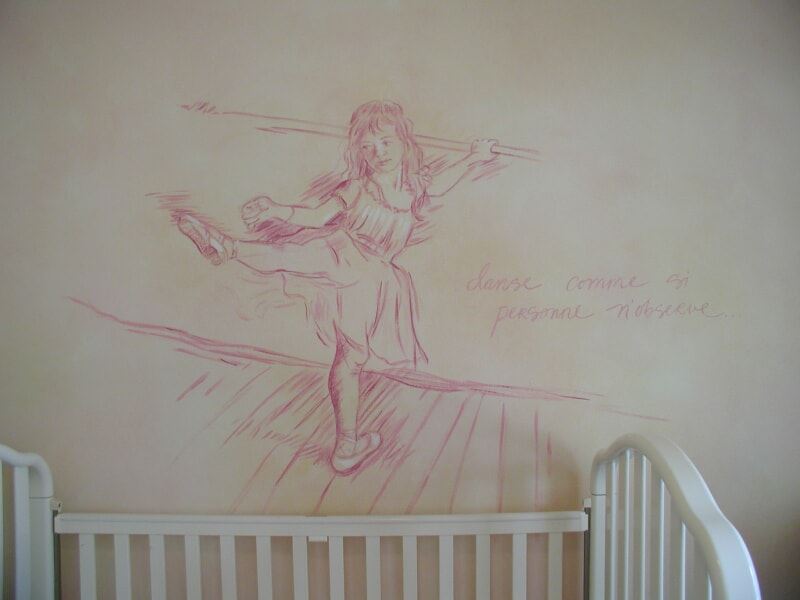 One big challenge for parents when choosing a theme for a child's bedroom is how to pick a theme that is appropriate for many years and not just for the baby or toddler years. Room décor companies, painting manufacturers and furniture/accessory stores have made it easy to use winning color combinations and to be able to easily change the theme and feel of a room.
To begin, choose color combinations that will work for a young or older child. If you are having difficulty deciding on colors, choose a piece of artwork, wall border or even favorite stuffed animals as the focal point. Most colors can be easily matched at the home improvement or paint store. Look for subtle and bold colors in the artwork or border that will complement each other well. For example, a light frosty mint green and deep grape purple sound odd together, but are quite stunning when set next to each other. Paint the green on top and purple on the bottom and do a "Tinkerbell" or butterfly wall border. For an older girl, use chair railing and crown molding for a formal effect. Planning ahead can mean an easy transition from the wall border to the chair railing when your daughter has grown up a little.
Wallpeel-off stickers have made a parent's job so easy. They are easy to apply and easy to remove. A large "Tinkerbell" can be peeled off and replaced with polka dots as your daughter grows! The color combinations are endless and can help to create that magical room for your daughter!