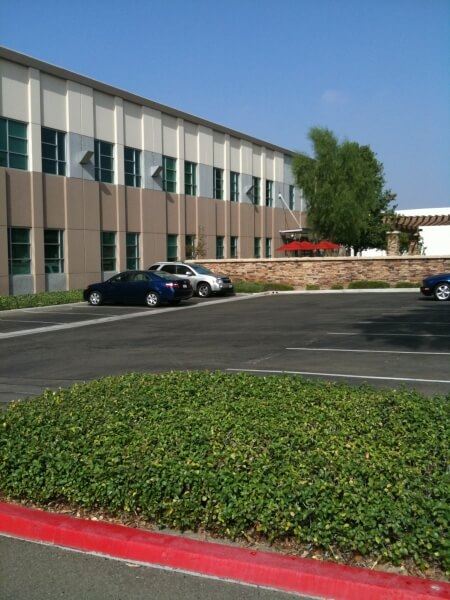 When a professional painter completes an interior job, few people have the opportunity to see the completed makeover. However, when an exterior project is complete, the building stands ready to advertise the expertise and talent of the painting professionals to the entire community. A large scale repair and painting project in Valencia, California was recently completed by the professionals at ALLBRiGHT PAINTING and the stunning building is a testimony to the beauty of a professional facelift. However, this job required extensive planning, safety considerations, and patience before its completion.
The exterior makeover of these three large buildings began with the necessary removal of peeling paint. This process involved tedious hand scraping, sanding, and pressure washing. Once the old, peeling paint was thoroughly removed, the actual repair work was able to begin. As with any project, it is necessary to repair fissures and cracks within the surface and this job was no exception. All cracks were repaired with flexible patch and caulk materials to ensure a quality paint surface. Once the patching and caulking were completed to the satisfaction of our A Allbright management team, the painters then applied a special primer used to bridge the paint to the substrate. This process creates a desirable paint surface for the final step of the project. Once all the removal, repair, and reconstruction were complete, the paint, an A Allbright premium exterior paint was applied. Up to two coats of these various paint colors were needed to provide excellent coverage. The color combination is stunning, catching the eye of all those passing by. This complicated exterior paint makeover makes a daily advertising statement to all who see it!
ALLBRiGHT 1-800-PAINTING provides professional house painting and commercial painting services to Valencia and the Los Angeles areas.