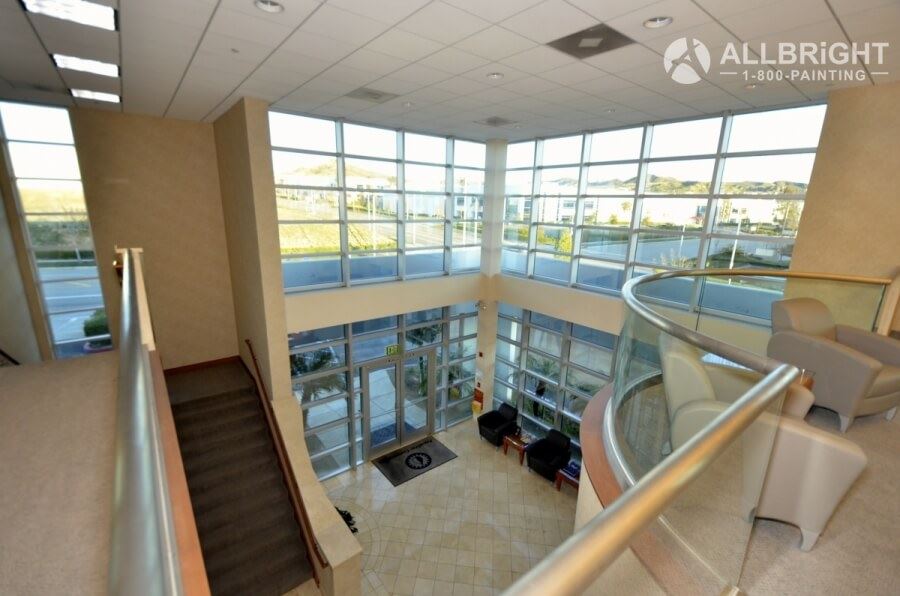 One common deterrent that keeps a lot of businesses away from consistent interior painting is a fear of odor from the fresh paint. It's not quite as attractive as that famous "new car smell." And, after all, the goal as a business owner is to create an attractive, comfortable environment that draws customers and clients.
With this in mind, we thought you might want to hear about low-VOC interior paint.
The Benefits Of Going Low-VOC
If you enjoy chemistry, you can really dig deeply into the science behind this specific paint option. In short (for the rest of us!), VOC stands for Volatile Organic Compound. They are included in many paint formulas to help it stay in a liquid state. Then, after the paint is brushed or rolled onto the wall, the VOCs evaporate and allow the paint to dry.
On one hand, these compounds obviously play an important role. Who really wants to open a can of paint and find a solid cylinder?
On the other hand, when they evaporate they cause that fresh paint smell. The good news is that now many major paint manufacturers are offering low and zero-VOC options that don't contain the VOCs, but do adhere beautifully and with little or no odor. This means you can have that beautiful styling you're looking for, but without the worry of what customers and employees might smell.
Do You Need A Professional Painting Company?
At Allbright 1-800-Painting, we are proud to offer these low-VOC options to meet your specific needs. If you have more questions about these products, or any of our painting services, please don't hesitate to contact us. We would be happy to help!