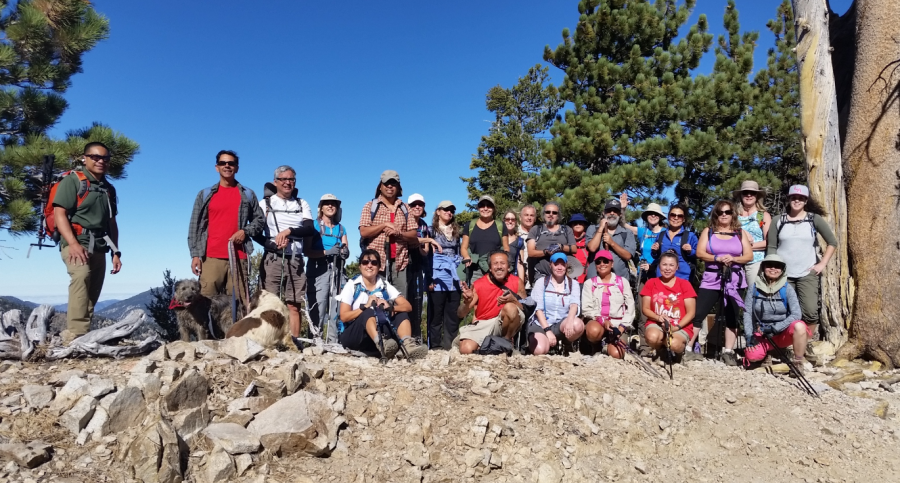 At ALLBRiGHT 1-800-PAINTING, we believe strongly in giving back, and we're drawn to local organizations that work to make a positive impact in our local community. We want you to know about these organizations too. Welcome to our monthly spotlight, aimed at raising awareness of the good that's being done in the community.
This month, we'd like to recognize Community Hiking Club of Santa Clarita, for their tireless work in conserving our local mountains, educating the public, and organizing hikes for members of our community.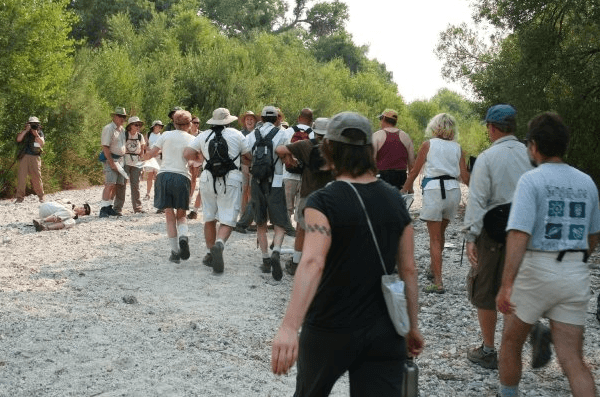 When was the last time you went for a hike? Did you think about the trail and how it got there? It's only through the tireless effort of volunteers that many trails get created. In fact, the Dagger Flats trail in the Angeles National Forest is a direct result of volunteer work.
The Community Hiking Club, led by Diane Erskine-Hellrigel worked for six months to create a new trail. "Dagger Flats (Trail) was made in the 1930s, but was never maintained. So we pretty much started from scratch." Erskine-Hellrigel said in an interview with HomeTown Station in 2014. "We basically crawled under the chaparral and made a new trail."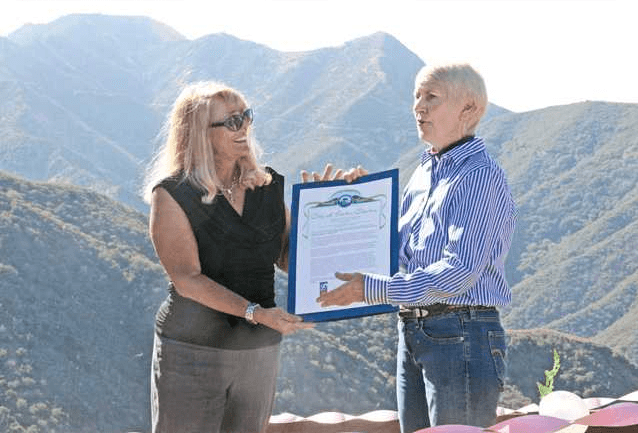 With a team of volunteers, the Community Hiking Club restored nearly 2-1/2 miles of trail in time for the 50th anniversary of the Wilderness Act.
Erskine-Hellrigel takes a big-picture view when planning projects. "Dagger Flats is the first viable trail on our side of the (Angeles National) Forest," Erskine-Hellrigel said. "We want to connect Santa Clarita so people can hike anywhere they want, so they can go on multi-day or backpacking trips."
In addition to creating and maintaining trails, the group works to create a better environment for many members of the community in a variety of ways:
They work with at-risk youth, mentoring them, and taking them hiking, camping, and kayaking
They remove trash from the Santa Clara River, the last wild river in California
They have done work to maintain the Native Plant Garden at East Canyon
They have removed non-native invasive plants from creeks and canyons
They conduct tours of the Santa Clara River and the St. Francis Dam site
They removed graffiti from the local wild lands and the Angeles National Forest
In addition, the group works to protect condors, and was even responsible for gaining protection status of the Angeles National Forest as a National Recreation Area. It is now a National Monument.
And in between all that, the group continues to increase its Meetup membership (groups who meet up to go hiking), and continues to lead dozens of hikes each year.
The group always needs financial help to remain afloat and continue improving our mountains and community. You can make a donation to the Community Hiking Club through meet-up at the Santa Clarita Community HIking Club, or mail a check made out to CHC to Dianne Erskine-Hellrigel at 24820 Fourl Rd, Newhall, CA. 91321.