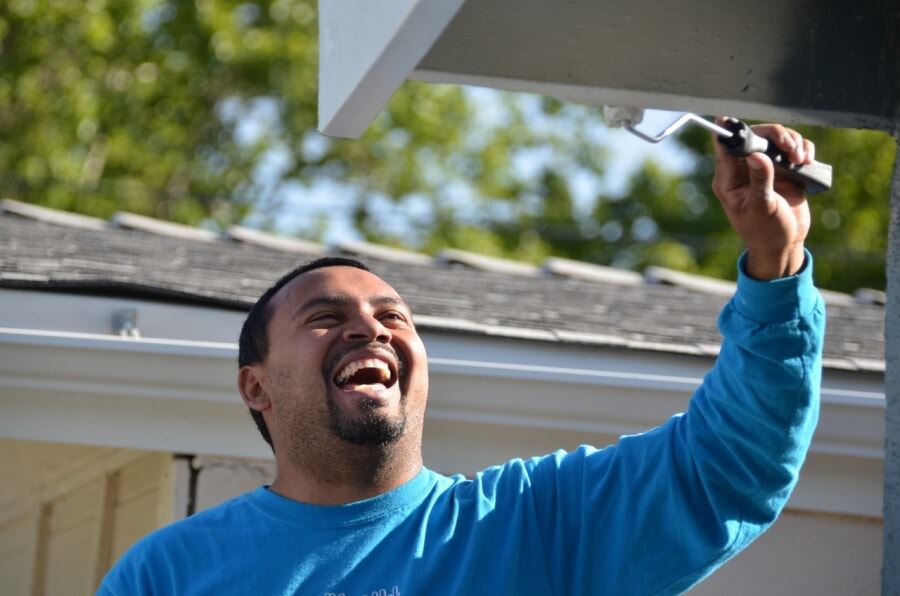 If you are familiar with us and our work here at ALLBRiGHT 1-800-PAINTING, you know that client happiness is not just a big focus for us, but THE focus. In fact, we take it so seriously that we have built an entire philosophy based on and around the concept of "painting happiness." It drives our local charity work, fuels our desire to give our clients an exceptional experience, and leads our painting crews to go the extra mile.
This is why we use the hashtag #paintinghappiness so frequently; it is a fresh reminder of why we do what we do.
Because of these efforts, it was especially exciting for us to find out that we won two fantastic awards for 2015.
What Does It Mean To Win The "Best Of Houzz Award"?
First, if you haven't checked out Houzz.com yet, this is definitely the time. It's a massive home improvement network where you can connect directly with both professionals and other homeowners. Whether you are considering an entire home renovation or are looking for the perfect bedroom paint color, Houzz offers insight from industry leaders, profiles where you can view their work and ask questions, and the ability to collect your favorite photos to your own profile for future inspiration.
To be a "Best of Houzz" recipient, Houzz looks for profiles that offer value, and where they see both consistent engagement from the company and positive reviews from clients. This particular award is only given to 3% of painting professionals on Houzz. We are so grateful to those who have taken the time to write a few words about their experience with us!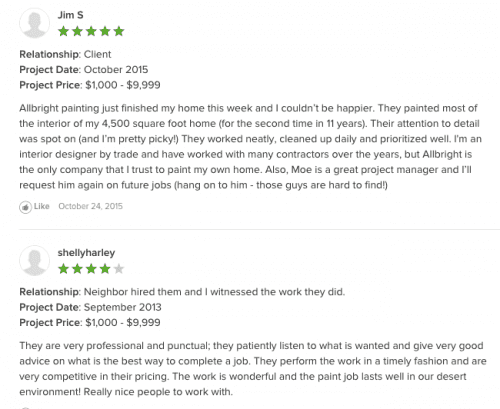 Earning Our Angie's List Super Service Award
Only 5% of painters earn the Angie's List Super Service Award, making this an honor as well. To be considered we had to meet strict eligibility requirements, including maintaining an overall "A" rating. We also needed to be in good standing with Angie's List, pass a background check, and abide by all of their operational guidelines.
Thank You For Spreading The Word!
Once again, we need to thank you, our clients and friends, for writing these kinds of reviews. Not only are they an encouragement to all of us, but they also help us to connect with future clients who are looking for a local, reputable painting company.
Painting happiness and peace of mind is what we do our best to offer, and we promise that our commitment will be stronger than ever in 2016.