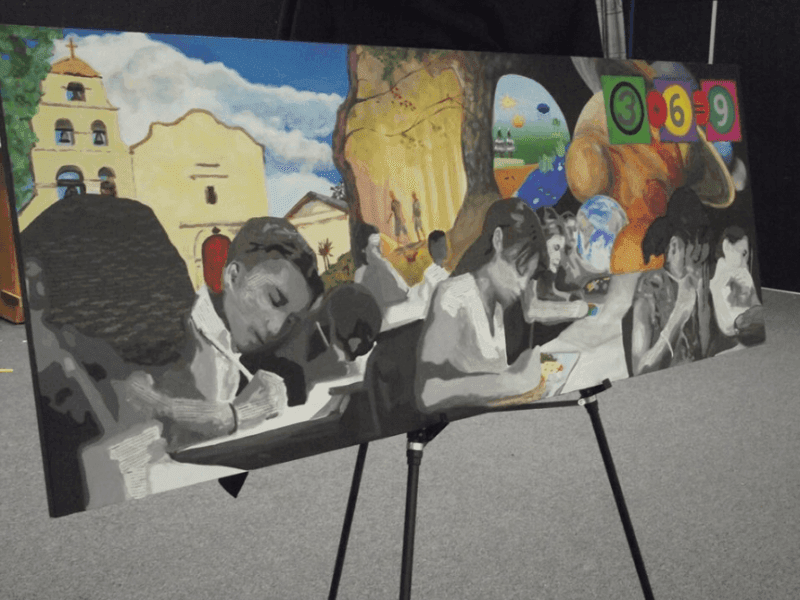 Do you long for an interior in your home that is really different, one that will wow dinner guests and be the talk of your social circles? If you would like a home that stands out from the rest, you need to make a dramatic statement by using unique design ideas and bold colors and textures.
Contemporary interior design trends are dominated by a bold color scheme. Homeowners now have a choice of more paint colors than you would ever have thought possible. There are lovely lime greens, fruity orange shades and all the colors of a tropical sea available for those that are daring enough to give their home a touch of the 'wow' factor.
Of course you may not want to paint your entire living area in raspberry red or eggplant purple. Accent (or feature) walls are an ideal way to add color to a space and to experiment with smaller doses of brighter tones. They can also help to create color flow when the same color is used in both feature wall and fabrics, accessories and furnishings, such as rugs, throws and drapes, thus producing the effect of a seamless transition from space to space.
Modern abstract paintings on large canvases fill the room with a dynamic energy and vivid color combinations. The pop art of the '50s is also making a comeback in bright and bold wall murals, (much like the one our Colorist / Muralist Suzi created last week for the Rosedell Elementry School) that make a fun addition to a contemporary urban living space. Large-scale wall stickers depicting everything from cool graffiti to floral designs are a really cheap way to produce a mural effect.
Try a modern interpretation of the Moroccan style, which is often bold and colorful, inspired as it is by the dramatic North African landscape. An exotic fusion of rich orange and red shades, vivid hues of ocean green and blue, finished off with ornate touches of metallic gold and silver is really impressive. Large repeating patterns and tiling on both floor and ceiling are also features of this warm, luxurious style.
When adding bold colors to your home, do not forget to make an environmental statement too: Choose water-based, eco-friendly and low-odor paint products, such as the high quality custom line from ALLBRiGHT 1-800-PAINTING, a painting firm with a reputation for excellent service and innovative products.
A bright color scheme needs bold furniture, and these days, couches, armchairs and stacking tables can be ordered in almost as many shades as paint, so there's no reason why your furniture can't match your color scheme. Classic antique furnishings can look out of place in a fun, urban living space with pop art on the walls; so keep the bold retro theme running with circular formed tables and chairs upholstered in funky colors and patterns.
If the idea of a purple couch or a lime green feature wall is a little too much for your taste, black and white spaces are also extremely contemporary and stylish: Black adds sophistication to any room and looks even better when combined with bold colors. Black sofas are super stylish and really make a statement, especially when contrasted with a selection of brightly-colored cushions and other accessories, such as full-length vases.