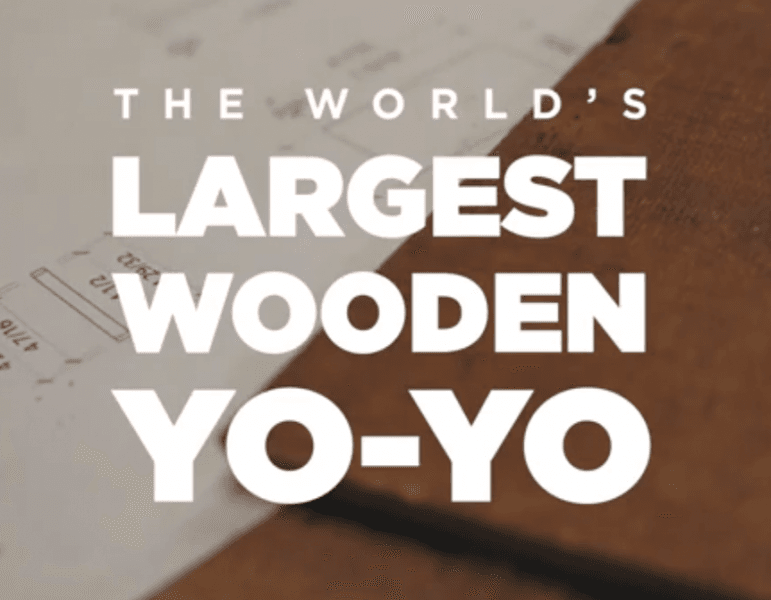 What weighs 374 pounds, measures 6'2" in diameter, and made out of 500 lbs of reclaimed Douglas Fir? 
The World's Largest Yo-Yo! 
Benjamin Moore recruited a team of seven craftsmen, engineers, and of course our very own ALLBRIGHT 1-800-PAINTING contractors to help create the incredible yo-yo. 
It took over 3 gallons of Benjamin Moore's ARBORCOAT to rejuvenate the record-breaking butterfly yo-yo and showcase how great their product is at making old wood young again. ARBORCOAT is a revolutionary Premium Exterior Stain used to restore the appearance of your exterior wood, such as siding, decks or bringing your outdoor wood furniture back to life. There is just no better way to showcase how great their product works than by creating the world's largest yo-yo sparkling in the desert sun! 
Because they are ARBORCOAT certified technicians, ALLBRIGHT 1-800-PAINTING President Joshua Abramson and Senior Estimator Jud Masters were invited to witness the beautified wooden yo-yo hang mid-air in the California desert by a 4-ton crane. 
Does this butterfly yo-yo actually work? See for yourself!