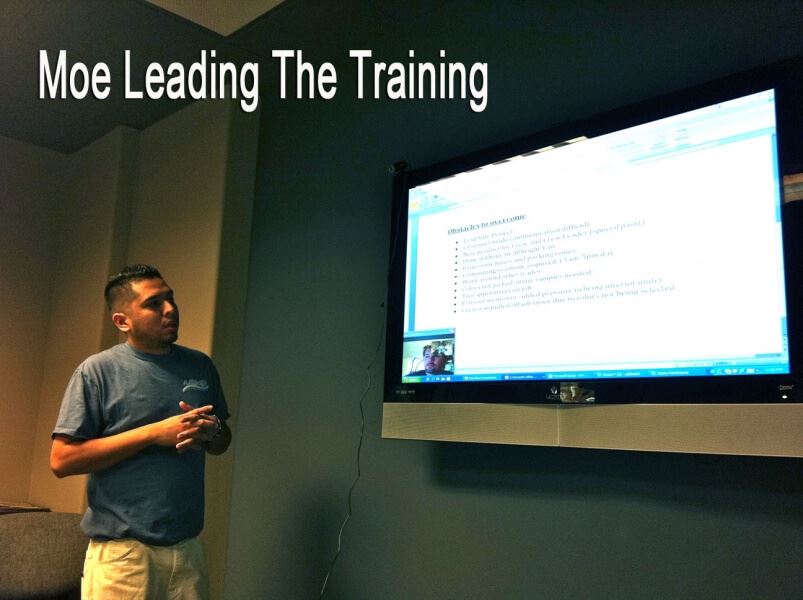 We take our painting profession seriously. Especially when we focus on areas that can benefit everyone. Last week, we held a training session at our facility where we put together a focus group panel which consisted of our crew leaders, sales team and office manager, we even included our Sales Manager Jason Moorhouse by Skype in Utah. Moe, our resource manager lead the discussion. We did a case study on one large project we were completing in Hancock Park. The crew leader on this particular project overcame several issues like, lead-safe practices, 30 color paint samples from a specialty Farrow & Ball paint store, other trades working in the same area, etc… He and his crew didn't allow these challenges to become excuses but rather he and his crew were able to bring this project in on-time and on-budget and more importantly receive high praise from the client and his fellow co-workers.
That's why the "ALLBRiGHT 1-800-PAINTING Experience" is so different from the rest. It has to do with our training for continual improvement and consistency.
Expect "Extra" Brilliance!