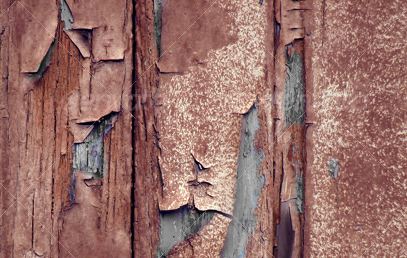 We all know that ultraviolet sunrays are harmful to the skin; thankfully, we have an array of sunscreens to keep us protected. In the same way, our homes need the same tender love and care when it comes to finding the right paint to protect them. The weather and environment are unpredictable factors. The sun, moisture and temperature fluctuations all affect the state of your exterior paint. It's important to review the condition of your home once a year, checking to see if any peeling paint is starting to appear. It's important for no wood to be exposed and for it to be properly painted to avoid further damage. Look out for fading paint, which usually means it's not protecting the wood; furthermore, alligatoring is something you definitely want to avoid.  It's when the surface of the paint starts to look like the skin of an alligator. This also means that water is starting to penetrate the paint. This is usually a good sign that it's time for a paint job.
Here are a few factors to keep your home from peeling into oblivion. The first and most important stage is the prep work. You want to make sure to pressure wash the areas that are going to be painted to remove all peeling paint, mildew and yucky stuff. You want to do this a few days in advance to allow the wood plenty of time to dry. Once that is complete, it's time to prime. Primers can be tinted to match the paint color. Depending on the surface, you can either use oil-based primers or acrylic-based primers. Once that stage is complete, you want to use two coats of top-quality 100 percent acrylic latex paint. We recommend Dunn Edwards Evershield or if you want a higher-end paint, Benjamin Moore Aura is also a great product. This type of paint is usually less impacted by the sun's ultraviolet rays and tends to withstand its harmful bleaching effects. It also adheres well to painted surfaces and is less likely to blister under moist conditions. It contains more mildewcide than ordinary pant, which helps to prevent mildew from occurring on the surface. Also, it's a flexible paint that works to expand and contract under impulsive temperature fluctuations to prevent cracking and peeling.
Here at ALLBRiGHT 1-800-PAINTING Painting, we cannot stress enough the importance of timely repairs.  The moment you start to see fading paint, crackly surfaces and other problem areas, give us a call. We are here to help alleviate the stress of your home. We paint the whole Los Angeles region, including Beverly Park, Hidden Hills, Burbank, Glendale, Santa Monica, Beverly Hills, and more. Contact us today for a free estimate!