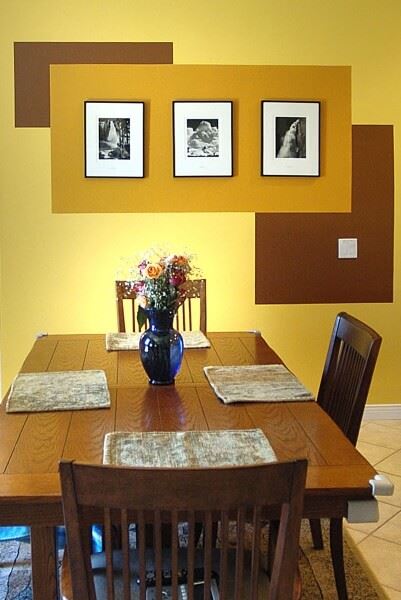 Tired of your plain one-color wall with no artwork? Want to get creative in your home? Take full advantage of your empty wall space with this popular painting technique called color blocking. It's a great way to add a punch of color to a plain wall or simply complement the existing color with different hues. You can pair the rectangles next to each other to create an orderly design or overlap them as seen in the example below. The important thing is to have fun with the process as you arrange the shapes how you like them. Once you've completed the sketch it's time to transfer them to the wall. To create clean lines as you work make sure to use our recommended frog tape. A level and a pencil might come in handy as well.
Happy painting and have an Allbright day!
We'd love to see your results, please share photos with us by emailing them to us at ana@aallbright.com
If you're in need of a residential or commercial painting contractor in the greater Los Angeles Area, contact us today for a free quote.