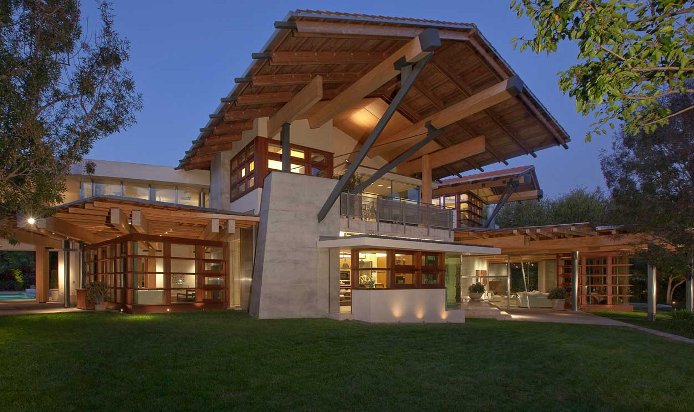 Here at ALLBRiGHT 1-800-PAINTING, we are often hired for painting jobs in some of the most exclusive communities in the Los Angeles area. One such project recently took place in Beverly Park, a high-end home designed by Rob Wellington Quigley, a nationally renowned architect. With a resort feel all around, this modern masterpiece features exotic woods, fine architectural details and many windows and skylights for maximum natural light. Sitting on a beautiful three-acre lot in a guarded, gated community, the home boasts beautiful mountain views.
Skilled in faux finishing, murals, Venetian plaster and many other premium painting techniques, ALLBRiGHT 1-800-PAINTING is the perfect choice of painting contractors for fine homes in Beverly Park and similar exclusive communities. Our professionalism and courtesy are unparalleled, resulting in exquisite craftsmanship.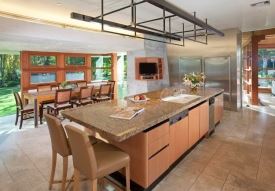 Here at this home in Beverly Park, residents and guests enjoy a jetted pool and spa, a movie theatre, many bedrooms, an office and a kitchen. In addition, a detached guest house offers two master suites and full accommodations, with a private garage. 
For more information, and to see ALLBRiGHT 1-800-PAINTING's craftsmanship on display, see our "recent projects" page in our portfolio section
While painting at Beverly Park, we were also hired to paint this new high-end home in the same community.
Based in the Santa Clarita Valley, ALLBRiGHT 1-800-PAINTING serves the Los Angeles region as a premium painting contractor. From Santa Monica to Simi Valley, from Burbank to Beverly Hills, ALLBRiGHT 1-800-PAINTING offers expert painting services to discerning homeowners. Call us or contact us online for a free estimate.