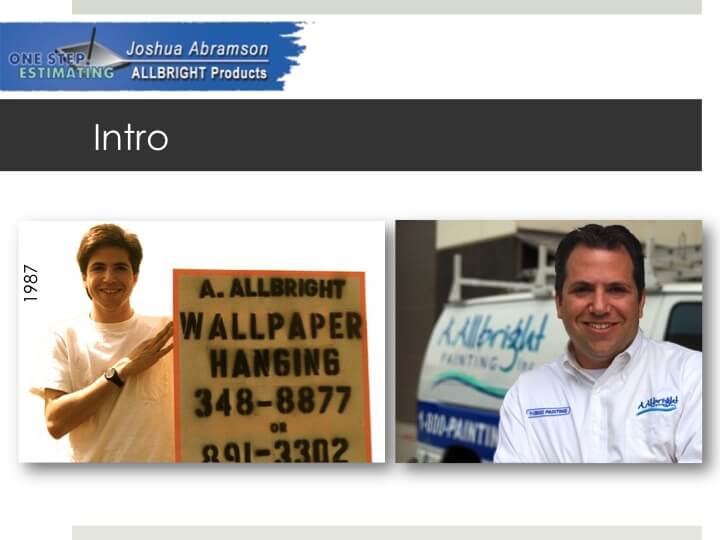 Last week I was asked to speak to about 25 painting contractors on the topics of estimating and job costing for the PDCA and Sherwin Williams Paint Company. I really enjoy getting the chance to give back to young guys who are out there like I once was. I remember those early days (24 years ago) not having a clue on how to run a business, how to get work or even how to estimate a job correctly. I'm grateful for those who had taken the time when I was a brand new contractor to give back and pass on their knowledge to me.  If it weren't for the PDCA and the people I have met through our trade assosiation, I would probably be out of business by now or struggling to make ends meet.
Even though we are all busy and have all kinds of things we could be doing rather then giving back, I got to tell you, it is so rewarding when you do. At the end of last week's event, I got a standing ovation. That was totally unexpected, maybe because it was the first one I have ever received. Guys came up to me afterwards and said thank you. Much like I did 24 years ago after leaving one of these type meetings.
To see more about these events, check out this earlier post of mine.
Upcoming dates that I'll be speaking at:
November 2nd, 2011 in San Francisco for Glidden Professional Stores
November 30th, 2011 in Fresno for Sherwin Wiliams Paint Stores