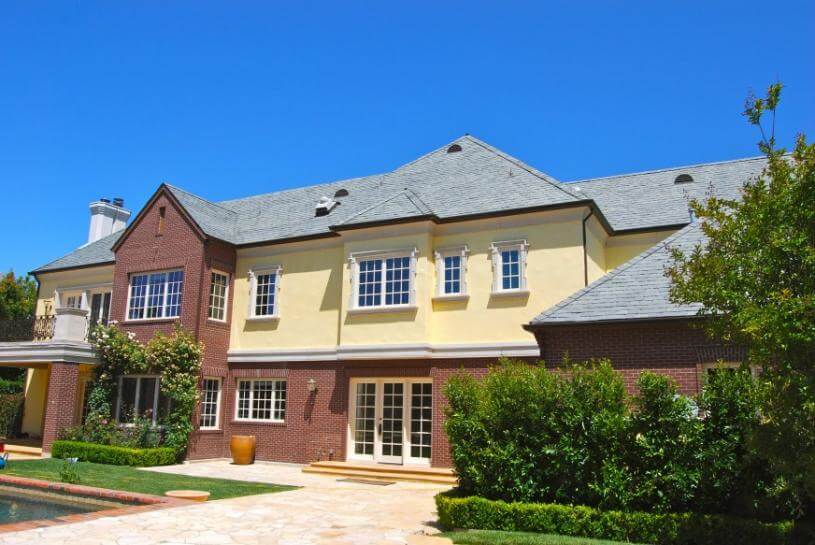 As a painting contractor, one of the questions we are most often asked by clients is, "How long will an exterior paint job last here around Los Angeles?" The question is a perfectly natural one; when investing money and care in new exterior paint, we want to know how long it will last. There are many factors that influence this answer, including the type of surface being painted, the quality of the paint, and the skill of the painting contractor or homeowner.
Here in SoCal, the greatest threat to an exterior paint job is ultraviolet rays from the sun. This UV radiation breaks down the paint on homes here in Los Angeles, causing it to eventually wear, chalk, fade and crack. On a stucco surface, homeowners can expect a good coat of exterior paint to last 7 years. Wood surfaces deteriorate more quickly, yielding an expected lifespan of 3 to 5 years.
For homes on the coast, where extra wind and salty air pose extra threats, homeowners will see paint aging more quickly and may find that a yearly exterior paint-maintenance plan saves money overall compared to complete repainting every few years.
In order to maximize the life of your paint, quality is a vital consideration. First, the caliber of the materials in your paint will ensure a longer-lasting beauty and protection for your home exterior. Budget paints and primers have fewer of the elements that cause the paint to bind solidly and hold color excellently.
Secondly, the excellence of your professional house painter will have a significant impact on the lifespan of the job. If a painting contractor takes adequate time and care to scrape, sand, fill, repair, and prime where necessary, the exterior paint job will last much longer. Also, an honest painting company will be able to tell you when your home needs a second coat of paint, or if only one will do. Generally, two coats will provide longer-lasting results.
Whenever we are faced with a large bill, our immediate reaction is often to look for ways to cut the cost. Experience often shows us, however, that investing in a quality purchase at the beginning will save money in the long-term. This is true of exterior painting contractors. Spending the extra cash to get the job done well will ensure a more enduring paint job and fewer repainting cycles during the life of your home.
ALLBRiGHT 1-800-PAINTING Painting is a highly regarded painting contractor, respected throughout the Los Angeles region for outstanding dependability and surpassing quality. Based in the San Clarita Valley, we provide residential painting services to the whole Los Angeles area.