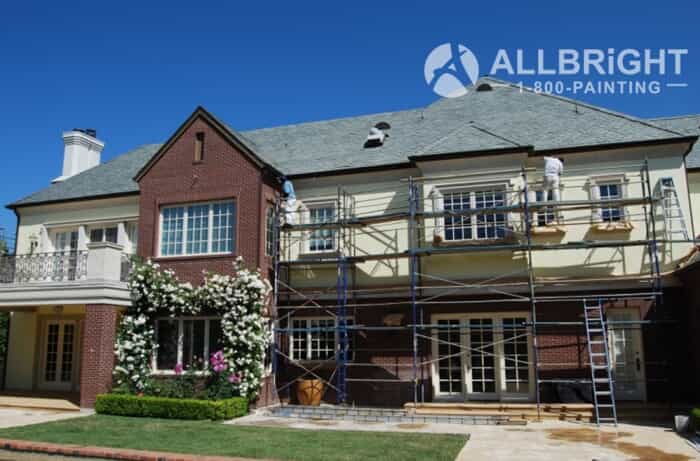 Just like your car, the exterior of your home is vulnerable to the effects of the outdoors: dirt, dust and pollution. Every type of siding and trim (stucco, concrete block, asbestos shingle, wood clapboard/shake, aluminum and vinyl) is susceptible and will gather dirt and dust over time. In more humid areas, exterior siding and trim are vulnerable to mold and mildew. The combination of dirt and mildew is not only unattractive, but will prove to be more costly to refurbish. Mildew especially will weaken the paint, and will lead to the necessity of painting prematurely. Mildew can also cause wood rot and masonry to weaken and crumble.
The presence of dirt, mold, and mildew can also cause more immediate problems, especially if you are planning on repainting the exterior of your home. Paints are designed to adhere to a specific type of surface, but the presence of dirt and/or mildew acts as a layer between the surface and the paint, and keeps the paint from adhering properly to your home.
In preparing to paint the exterior, it is crucial to take the time to properly wash the surface. It takes more than just water! The trained professional knows to use a specially formulated product that washes away dirt, while destroying mildew. It is best to mix this solution with bleach and water, and then power wash with a special tip to avoid scarring the exterior of your home. By taking this important step, you have now provided the proper surface for your home to retain its new coats of paint.
For more exterior ideas check out our residential exterior portfolio.