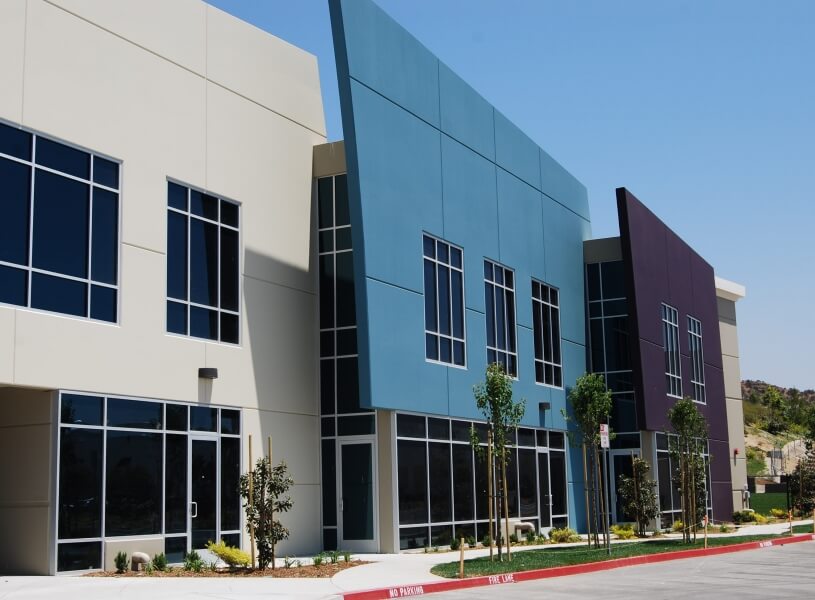 "Goliath" roller coaster opened in 2000 at Six Flags Magic Mountain in the Santa Clarita Valley and was designed and built by Giovanola of Switzerland. The coaster is 235 feet at the highest point and offers speeds up to 85 mph. The ride twists and turns for approximately 4,500 feet but lasts only 3 minutes for thrill-seekers! The monumental drops, the twisting 120-foot tunnel, and the sheer enormity of "Goliath" offered several challenges to ALLBRiGHT 1-800-PAINTING, whose painters worked tirelessly in a joint venture with Baynum Painting Inc to finish this paint project before 2010.
The main challenge to be addressed in this project was the height, and we had to use special large equipment that extended 120 feet into the air. All workers wore safety harnesses that provided an extra measure of safety while the painting was being done. To ensure the best possible paint coverage, the roller coaster was painted with a waterborne polyurethane, using A & B components. Since the project needed to be completed before January 1, 2010, the painting was done from sun up to sundown. "Goliath" is now ready for daredevils to ride its newly painted twists, turns, and tunnels! Next time you venture out to ride Goliath, check out its brilliant shine.
ALLBRiGHT 1-800-PAINTING can handle any commercial painting project, including roller coasters!
Contact us today with questions or to schedule your free consultation.