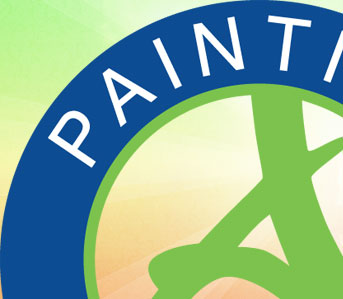 Summer days have grown long and hot, and whether you are lounging around the pool deck or using the deck for a summer cookout, proper care and maintenance of the deck will keep it in pristine condition for years to come. And, just because of the wood looks dingy, you do not have to invest in a new deck. Proper cleaning, some basic maintenance, and some fresh stain may restore the luster of your outdoor haven.
Unfortunately, the ravages of nature will wear down the new shiny surfaces of your wood deck and it may even begin to look gray or black in color. Properly inspecting and cleaning the deck on a regular basis is a must for the life of the deck. As you begin your inspection, first look for dry rot, which is a fungus that forms in moist wood, generally those areas shaded from sunlight. If left untreated, it will spread and could destroy entire timbers, causing some structural failure. Be diligent in your search, looking between timbers, and where the timbers and boards meet. Using a screwdriver, jab lightly at the wood. If there is little resistance to your efforts, or if the wood feels like cardboard, there may be some dry rot. If there are badly damaged boards or timbers, these should be replaced. However, if the damage is minimal, slightly chipping the damaged wood and applying a fungicide may solve your problem.
Once the initial inspection of the deck is complete, the deck surface should be properly cleaned. Many are tempted to pull out the power washer, but you must use caution if using a power washer, as the power can damage the soft fibers of the wood. Instead, use a wood cleaner that will soak into the wood, cleaning away the algae, mildew, and dirt. Scrubbing the surface thoroughly and spraying the surface with a garden hose will remove most of the ugly dirt that has built up. Once the deck has dried, a deck sealer or stain can be applied. This should be applied only to a deck that is not already sealed or stained and should be done on a clear day when there is no rain. The best choices for sealants are "pigmented" sealants as the pigments absorb UV rays and diminish the discoloration so often seen on wood decks.
A beautiful deck can be enjoyed most of the year but should be properly maintained. The professionals at ALLBRiGHT 1-800-PAINTING have the expertise to inspect, repair, clean and stain your deck, which will certainly extend the life of the deck and add to the enjoyment of your outdoor haven.
(Power Wash note: ALLBRiGHT 1-800-PAINTING Painting is trained in how to use a power-washer to clean a deck, which is the best way for a thorough cleaning.)