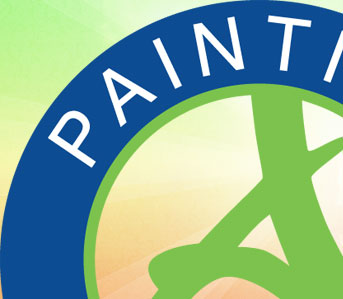 The days of painting with safe, neutral colors are over! Today, progressive designers recognize the importance and necessity of deep, rich quality colors adorning the surfaces to bring life to a home.
Up until the late 1990's, most designers and painters chose the safe route, selecting neutral shades so the color on given items in the space would stand out and not compete or clash with the paint. In effect, the neutral paint shades acted as a backdrop instead of as an integral part of the color scheme. But over the past seven years, designers have come to recognize that surfaces to be painted clearly comprise a large amount of the exposed footage of a space. Thus, they should be coordinated with the furniture, floor coverings, window treatments, accent pieces, pillows, lamps and accessories.
Rich, deep greens, purples, reds, blues and other intense colors, unlike passive neutrals, can uplift people's moods, according to many studies. Even smaller rooms can appear larger with these deeper colors as long as they're properly contrasted with lighter trim and furniture. Contrary to popular belief, it's not the lighter, neutral colors that make a room seem larger but the contrast among the different shades of paint, furniture and other items in the room.
One of the reasons for the color boom is the flood of television makeover shows and four-color displays in newspapers and magazines, which have conditioned people's eyes to accept and embrace these richer and deeper colors. Television viewers and newspaper/magazine readers, who are exposed almost daily to these new color trends, are more likely to take the risks with their color. Are you ready to take the risk? If so, call ALLBRiGHT 1-800-PAINTING today!