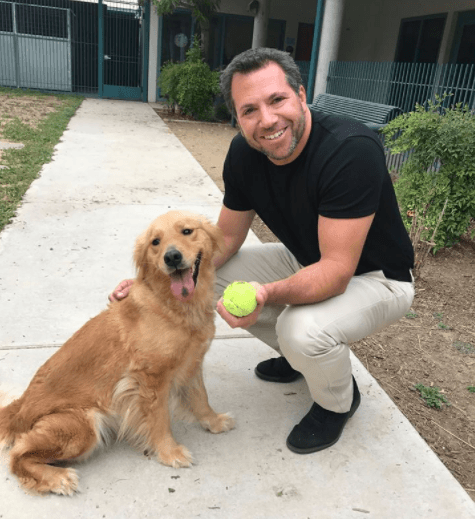 Social media can do a whole lot more than paint a flattering picture of your life. Indeed, it can actually save lives. 
Recently, two members of the ALLBRiGHT 1-800-PAINTING team came across an abused golden retriever while painting a complex in Reseda.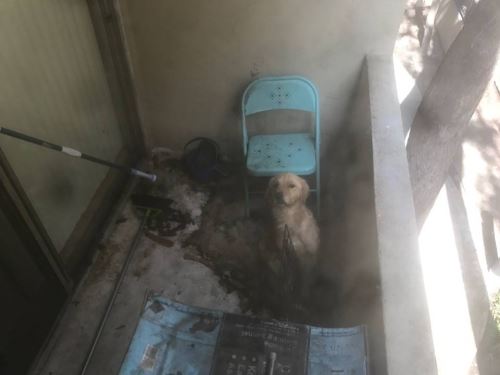 The sweet dog, who goes by the name of Yoyo, seemed to be abandoned on the third-story balcony where John Van and Tim Murrillo found her. Noticing she was severely dehydrated and malnourished, and with no sign of food or water anywhere, Van and Murrillo wasted no time in contacting the authorities. 
Yoyo was taken to a shelter in the San Fernando Valley where she was cared for and gained 20 pounds. Health restored, she was given all her shots and became ready for adoption.
Fortunately, she showed no signs of aggression and was able to remain sweet, affectionate, and playful throughout her recovery.
Once Yoyo had gained the proper weight, Josh Abramson, founder of ALLBRiGHT 661-464-0771 took to Facebook to try to find Yoyo a new home. But he didn't want just anybody to adopt Yoyo, who had come to be known affectionately as The ALLBRiGHT PAINTING Happiness Mascot 2. No, Abramson had spent time with her at the shelter, playing fetch and falling in love with her. He even considered adopting her himself, but with a therapy dog at home that requires extra care, he decided Yoyo wouldn't receive the attention she deserves at his home.
So he carefully screened those who were interested in adopting Yoyo, hoping she would become a member of a family he knows well so he could visit her.
As things go in Facebook land, people immediately began showing interest. Several tentative offers came in almost immediately, and within six short hours, Yoyo found her forever home with Marvin, the longest tenured Painting Happiness team member. Marvin recently moved into a new home with a nice yard for Yoyo to enjoy.
Abramson couldn't be happier that an ALLBRiGHT family member will be the caretaker of Yoyo, especially because Marvin will be bringing Yoyo to ALLBRiGHT functions!
Below is an update we shared on our company Instagram page. As you can see YoYo is doing great in her new home!