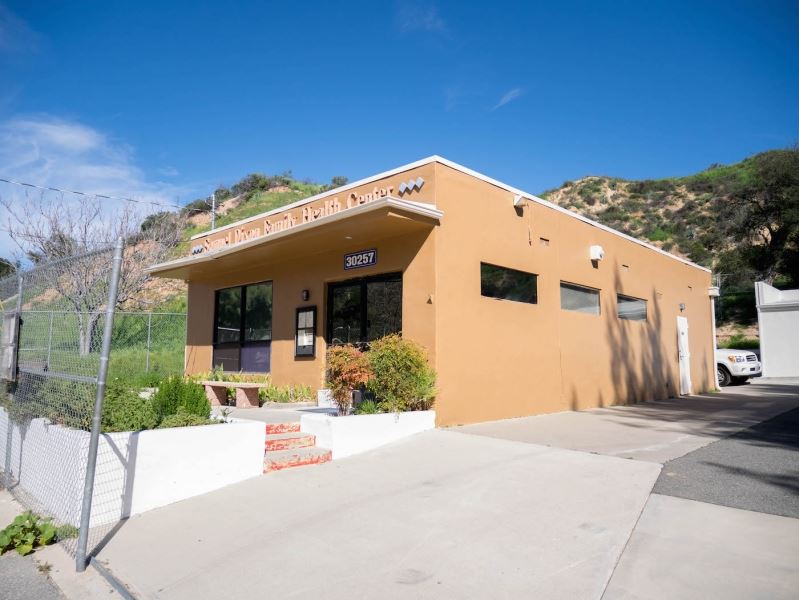 After being a contracted painter for an episode of the popular Extreme Makeover: Home Edition TV show, ALLBRiGHT 661-464-0771 founder and Chief Solutionist, Josh Abramson, was inspired to do more for our local community.
Rather than wait for opportunities, he decided to actively make them.
Based on the concept of paying a kindness forward, Josh developed the Paint-It-Forward program. We engage the community, asking for nominations that share the story of a person, family, or nonprofit in need, and then we come together as a company to meet those needs.
Over the years since our first event in 2005, Paint-It-Forward has become a nationwide program, adopted by numerous generous contractors looking for a tangible way to give back. In fact, a combined total of more than $1,000,000 of services and products have been donated across the United States and Canada as well.
And, our ALLBRiGHT team loves our own Paint-It-Forward events more than ever.
A Closer Look At Our 11th Annual Charity Painting Project In Castaic, CA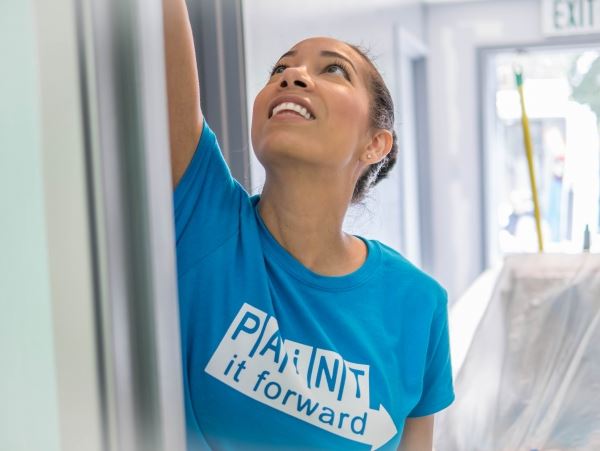 Because of its limited resources, dilapidated paint, and the invaluable services that they offer, we chose the Samuel Dixon Family Health Center to be our charity painting recipient.
This incredible organization provides essential healthcare services to those well below the poverty line, meeting tangible needs every day. We thought it was time they had that kindness returned.
Our ALLBRiGHT team provided a total interior and exterior painting transformation, replacing peeling, failed paint with fresh, stylish color.
"I had the opportunity to witness over 40 volunteers and employees from ALLBRiGHT come together and perform their magic by truly transforming our center and giving it their ALLBRiGHT touch. Not only did they repaint the interior, but they repainted the exterior of both buildings, giving it a well-deserved make-over. All of us at Samuel Dixon Family Health Centers couldn't have been more pleased to see this transformation and we are excited to share it with our patients and our community." – Philip Solomon, CEO of SDFSC
Here's a closer look at the day, and a word from Josh Abramson:
Special Thanks To Benjamin Moore!
We provided the services and expertise, but we still needed the product to make this charity project a reality. Benjamin Moore kindly stepped in, donating all of the necessary paint. It was much appreciated!
A Huge Thank-You To Our ALLBRiGHT Family
As Josh mentioned in the video above, this is our favorite day of the year. It's the one opportunity we have to all come together, with our large, busy team focusing in unison on one specific need. The fact that we are all donating our time creates a different sort of atmosphere too; one of fun, energy, and positivity.
We're already looking forward to our next event. Please be sure to stay tuned through social media and blogs, and look for your own chance to nominate a local family or organization if need of a fresh coat of paint!