We do our best to view each project that comes along as unique. There are individual circumstances to consider, special requests from clients, environmental factors, surface requirements, and a number of other variables that make every project one-of-a-kind in one way or another.
Occasionally, however, we are involved in something that is on a whole different level.
Today we'd like to tell you about just such a project.
A True Painting Privilege
A very special client of ours asked us if we might want to help with a unique project at a synagogue in the heart of Beverly Hills. The synagogue's Torah ark (or Aron Kadesh) needed to be painted and refinished.
In case you aren't familiar with what a Torah ark is, it is essentially a gorgeous cabinet that holds the writings of famous scribes passed down generation to generation (Torah and Talmud). It is extremely important and sacred to the Jewish people and is in fact often obscured by floor to ceiling drapes out of reverence and respect (see below).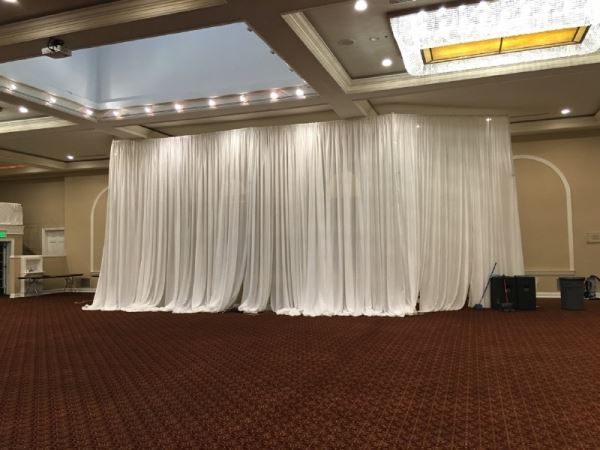 Not only were we honored to take on the project, but we donated a large portion of the work as part of our 10-year anniversary of Paint-It-Forward.
Our Painting Process For This Sacred Ark
We work hard to show respect in every home and business we are invited to, but we were asked to pour our hearts into this project in particular. It was a sacred environment, but also called for very specialized, artistic services.
Working closely with our colorist, Philippa Radon, we created a unique finish that included paint, hand-crafted custom glazes, and gold-leafing.
All of this needed to be completed in a tight timeframe of three weeks. At the end of the three weeks a special dedication ceremony was held, and we were honored for our work.
Being part of such an incredible, meaningful project was a true privilege, and we are grateful for the experience. For photos of our work, be sure to click through the slideshow above. We think you'll especially enjoy the last shot!
Learn more about our church painting services here.