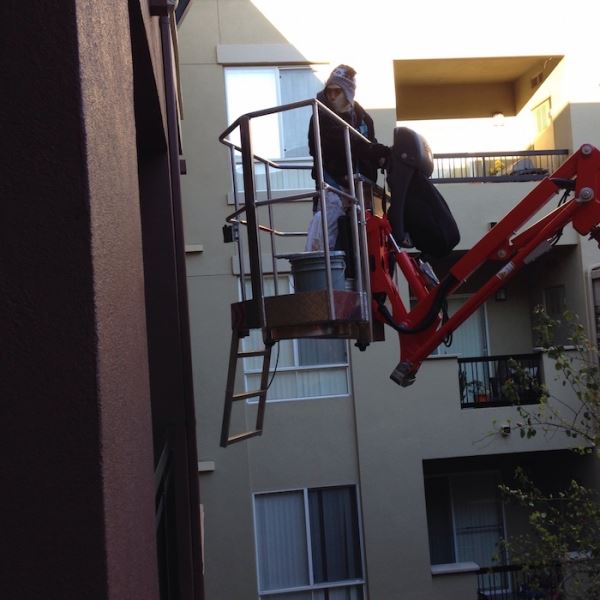 We recently shared information about a unique member of our team: specifically, a specialized lift that we've nicknamed the Red Dragon. If you missed the article, you can find it right here.
Its versatility and our operational expertise gives us the ability to meet needs that are literally out of reach for many other Los Angeles area commercial painting companies. And, few benefit more from this capability than those we serve in the hotel and hospitality industry.
Painting Hotel Lobbies And Grand Entrances
Any painting project in a hotel requires careful planning, coordination, and working in a way that never disrupts your guests.
This can include working nights, weekends, and off-hours, catering to your specific scheduling needs.
It also calls for efficient, low-impact work practices, and that is exactly where our lift comes in.
Small Impact, Big Possibilities
Our lift may be small enough to slip through a single door, but it can hoist our painters 60 feet in the air. This means that we can efficiently reach even the highest points of your hotel's lobby, eliminating the need for more invasive scaffolding and apparatus.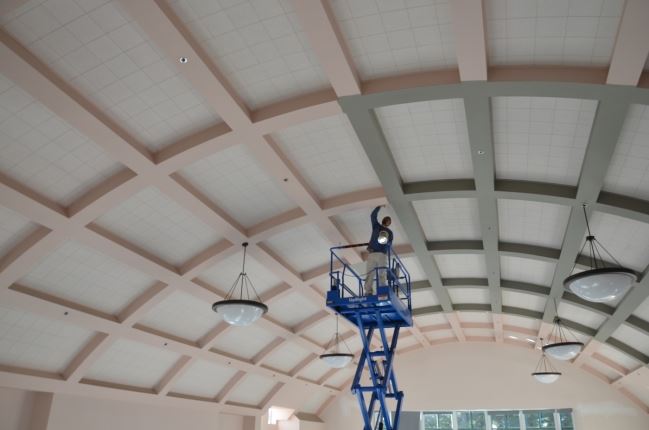 Exterior Hotel Painting
If your hotel's exterior paint and coatings are in need of attention, we can help with that as well! Our exterior commercial services include:
Elastomeric Coatings
Plural Components
Graffiti Control Coatings
Urethane & Epoxy Coatings
Exterior Murals
Wood Finishing, Staining & Replacement
Stripping & Refinishing
Waterproofing
Caulking & Sealants
We're Good At Making You Look Good – Let's Work Together!
We know that your goal is to provide a welcoming, fresh, comfortable environment for your guests, both new and returning. ALLBRiGHT 1-800-PAINTING is here to partner with you in your maintenance and improvement efforts. Contact us today to discuss your property's unique needs!