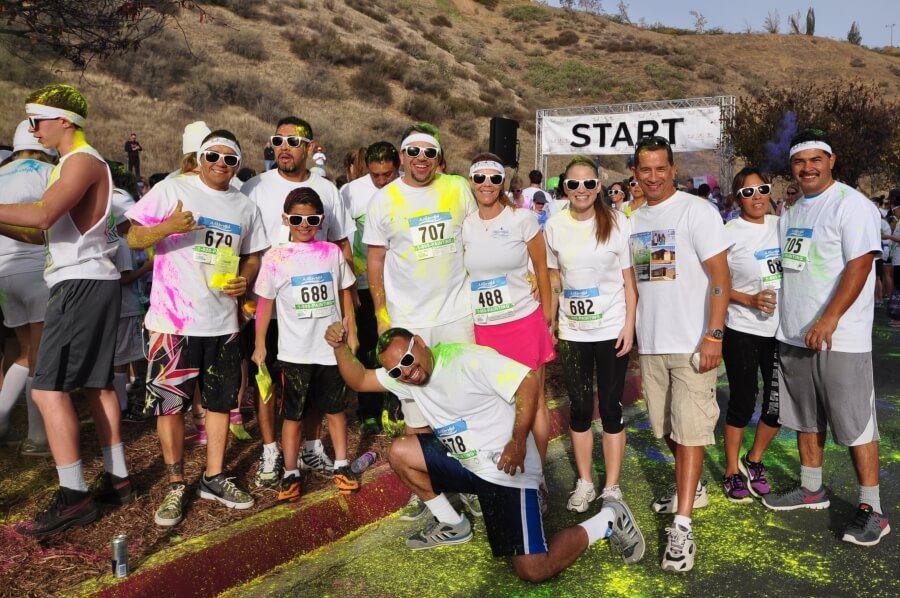 Last month ALLBRiGHT 1-800-PAINTING had the pleasure of being a platinum sponsor for the happiest COLOR 5k run on the Planet, the Santa COLOR-ita Run! Over 2000 participants and happy volunteers came together on February 15, 2014 to bring in the magic of the Santa COLOR-Rita Run. The Santa Clarita Valley Chamber of Commerce put on this wonderful community event and the proceeds from the event went to help fund the WiSH Education Foundation – an arm of the William. S. Hart Union High School District. The ALLBRiGHT 1-800-PAINTING Runners Team and their families had a blast running in the race and getting splashed with the brightest colors out there. Those who did not run in the race helped spread happiness at the ALLBRiGHT 1-800-PAINTING booth by handing out delicious popcorn and giving away our very own "painting happiness" tattoos.
We can't wait for next year's Santa COLOR-Rita Run on February 14, 2015 at the Castaic Lake Recreation Area.
See you all next year!