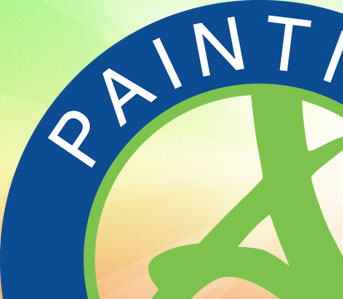 Whether you are a member of an HOA, business-owner, or manage rental properties, you have probably found that there is always something to work on and update in your buildings! Some things naturally find their way to the top of your priority list a little faster than others (plumbing issues tend to steal the show fairly quickly, for example), while others can collect dust a little lower down.
So, with limited time and resources, have you ever wondered where the best place to start really is when it comes to increasing your property's value, marketability, and appearance?
Valuable Property Updates
Here are a few priority items for you to consider:
Curb appeal – First impressions are huge. Fresh, modern exterior paint says volumes about your priorities and helps to create the inviting first look that is crucial for enticing tenants, clients, prospective buyers, etc…

Think bigger than exterior paint alone – While paint is the heavy-hitter for curb appeal, keeping an eye on details like landscaping, organization, and the condition of your building is important too. For example, do your decks, fencing, and siding look solid, or maybe a little shabby? Investing in repairs for weathered or rotted wood contributes to a pleasing, maintained appearance.

Quality interior paint – It is very, very hard for people to see past outdated or worn interior paint, even when the space is beautiful and unique structurally. This is especially true when your visitors are prospective tenants or home-buyers. Also, don't paint purely white, but do keep the paint somewhat neutral. Stark, blank colors are not desirable, but avoid "daring" styles that might alienate people too. We offer professional color consulting, and can help you choose just the right look for your purposes.

Focus on bathrooms and kitchens – If you need to prioritize your budgeting for updates, focus on bathrooms and kitchens. They are the major selling points when they are good, and if they aren't good, well, they tend to work against you.
Do You Need A Quality Commercial Painting Service?
We know how important it is to keep visitors to your property happy. Because of that, we do our best to bring complete painting happiness to every job we complete. Whether it's for a one-time project or ongoing maintenance visits, you will be glad you chose ALLBRiGHT PAINTING!